Central Coast Legal Services
The Central Coast Legal Services team offers client-focused and compassionate legal counsel for a wide range of cases along the Central Coast of California. Whether you or a loved one is struggling in the aftermath of a personal injury, facing an employment dispute with an employer, trying to secure social security disability benefits, or must file a workers' compensation claim, our team has a diverse range of professional experience and the capability to provide flexible and responsive legal counsel in a variety of cases.
If you live along the Central Coast or visit the area and need reliable legal representation, the Central Coast Legal Services team is ready to assist you. We have the resources, experience, and skills needed to help you reach the best possible outcome for your impending case.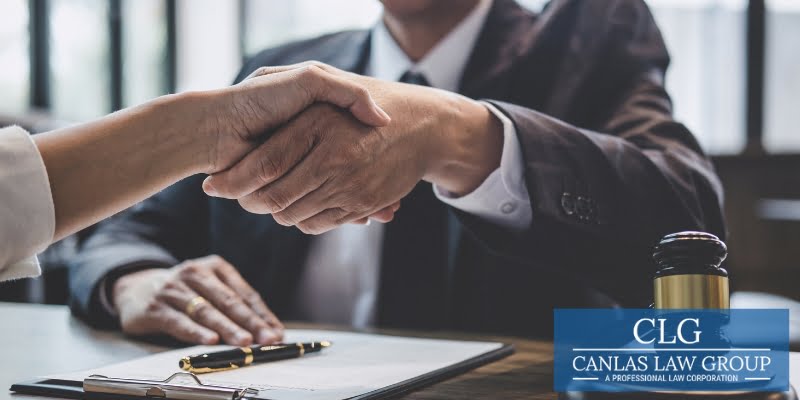 Personal Injury Representation on the Central Coast
A personal injury occurs whenever one party's actions result in harm to another party. This could include a physical injury, illness, economic loss, or a combination of various damages. Most of the personal injury claims filed in California generate from acts of negligence or failures to exercise reasonable care and caution in specific situations. Others result from acts of intentional misconduct and criminal behavior. In the case of the latter, the plaintiff could secure more compensation than they would for a standard civil claim, but the proceedings between them and their recovery are likely to be more challenging.
In a California personal injury case, the plaintiff has the right to seek full repayment of all their economic losses and reasonable compensation for the pain and suffering they experienced. California law only caps pain and suffering compensation in medical malpractice claims, so for all other personal injuries, there is no limit on claimable pain and suffering compensation for the client. Success with your personal injury claim requires identifying the party responsible for your damages and proving the full extent of those damages. Central Coast Legal Services is prepared to provide the comprehensive personal injury representation you need to recover as fully as state law allows from your experience.
Work-Related Injury Claims
Many people will experience injuries at work, and the state's workers' compensation laws are designed to function as a safety net for any worker hurt on the job. If you succeed with a workers' compensation claim in the state, the insurance carrier should cover all of the medical treatment you require and provide ongoing benefits when you are left unable to work due to your injury.
Unfortunately, many injured workers throughout the Central Coast of California encounter unexpected difficulties with their workers' compensation claims. Others are unaware of the full scope of legal options available, and some are concerned about bearing fault for their workplace injuries. Whatever your situation entails, Central Coast Legal Services can help an injured worker recover in various ways:
Legal representation will make a workers' compensation claim easier to handle and more likely to generate positive results.
When you have grounds for further legal action beyond a workers' compensation claim, such as a third-party personal injury claim, our team has the experience to handle this type of case and maximize your final compensation.
Some individuals may qualify for Social Security Disability benefits after severe workplace injuries. Unfortunately, the Social Security Administration rejects most of the applications the agency receives for disability benefits each year. Our team can help you file a strong initial claim or appeal a denied claim to secure the Social Security Disability benefits you are legally allowed to claim.
Whenever the team at Central Coast Legal Services represents an injured worker, our goal is to help them understand all of the recovery options available to them and to help them maximize the final amount of benefits they obtain. For example, it's possible for an injured worker to qualify for both state-level and federal disability benefits, but they could also have grounds to recover other damages depending on how their injuries occurred.
Filing a workers' compensation claim is more challenging than many injured workers initially expect, and it's possible for all manner of disputes to arise between a claimant and the insurance carrier. Our team can not only assist you in filing your claim and maximizing the benefits you obtain from the insurer, but we can also help you explore further legal recourse if you have grounds to do so. This can enhance your recovery substantially, and our team is ready to help you explore the full scope of your recovery options after any workplace injury on the Central Coast.
Resolving Employment Disputes on the Central Coast
Some Californians encounter legal disputes with their employers. When employers mistreat their workers or fail to meet their legal duties to their employees under state law, affected employees may need legal representation to ensure accountability for these adverse experiences. If your employer has failed or refused to pay you correctly, violated state wage, hour, or overtime laws in any way, or if you believe you have been the victim of any form of illegal discrimination, Central Coast Legal Services is ready to represent you as you seek accountability.
Our team has helped many clients along the Central Coast file discrimination, harassment, and wrongful termination claims with the Equal Employment Opportunity Commission (EEOC). Once their claims are approved, we guide them through whatever proceedings are necessary for securing the compensation they deserve as soon as possible.
Helping Central Coast Clients Obtain Social Security Disability Benefits
The Social Security Administration (SSA) is responsible for handling the Social Security Disability benefits program, a safety net designed to financially support disabled Americans. There are a few types of benefits available through the SSA, but the agency is very restrictive when it comes to awarding benefits and rejects most of the applications received each year. A workers' compensation claim may provide some valuable initial recovery if you recently suffered an injury at work. However, there are limits to what you can expect from workers' compensation.
Some workers suffer life-changing injuries at work resulting in permanent disabilities. State law requires all employers to have workers' compensation insurance, and a successful workers' compensation claim can provide ongoing benefits when an injured worker cannot return to their job because of their workplace injury. In addition, Social Security Disability benefits are available to those who are completely unable to work after suffering disabling injuries. If you have exhausted your recovery options through workers' compensation or are unsure whether you can qualify for Social Security Disability, the Central Coast Legal Services team can help you determine your best options for resolving the situation.
Find Your Legal Team Today
Time is a critical concern for anyone facing pressing legal matters in California. If you are seeking compensation for personal injury damages, legal advice for an employment dispute, or if you need help recovering from an injury you suffered at work, we can help. Central Coast Legal Services offers client-focused legal representation in every case we accept. We'll take time to listen to your story, help you understand your best available options and strategies, and prepare you for the proceedings to follow. If you're ready to secure the legal counsel you need from an attorney you can trust, contact Central Coast Legal Services today and schedule a consultation with our firm.