Santa Maria Workers' Compensation Attorney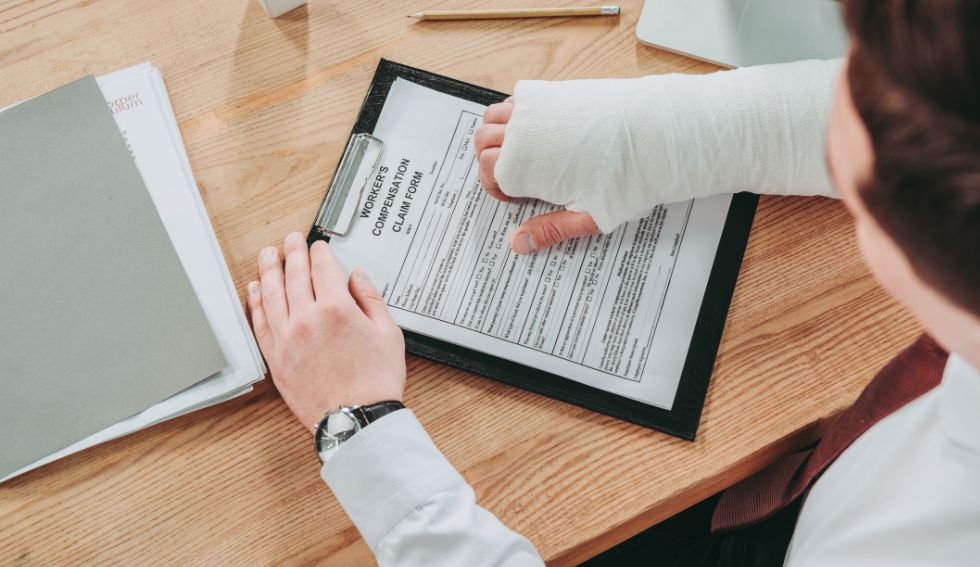 The workers' compensation system exists to provide a financial safety net to injured workers. In California, virtually every employer is required to have workers' compensation insurance, so if you work in the Santa Maria area and sustain an injury while working, you should expect your employer to provide you with the materials needed for filing your claim. Unfortunately, not all employers uphold their legal responsibilities under the state's workers' compensation laws, and some claimants encounter other issues as they seek compensation for their workplace injuries.
Experienced Legal Counsel for Santa Maria Workers' Compensation Claims
If you have been injured at work, a Santa Maria workers' compensation attorney can help navigate the complex claim process and secure the benefits you need to recover. The right attorney can streamline all the difficult proceedings you face and resolve any issues that arise between you, your employer, and their insurance carrier. Canlas Law Group has years of professional experience in workers' compensation law, helping many clients throughout the state with their claim filings and all legal proceedings related to their work injuries.
How to File for Workers' Compensation Benefits in Santa Maria
When an injury happens at work, the injured employee should notify their employer and seek medical care immediately. The employer is required by state law to create an incident report of the injury and provide the injured worker with the forms needed to begin the workers' compensation claim process. While the employee can see any doctor in an emergency, they should expect to undergo a mandatory medical evaluation from a workers' compensation physician, a doctor approved by their employer's insurance carrier.
After completing the claim forms and the medical evaluation, injured workers may proceed with filing their claims for benefits. This is similar to filing any insurance claim but with the additional involvement of their employer. Once submitted, their claim undergoes a review process; once the insurance company completes its review, it will deliver a determination of benefits.
Benefits Available Through Workers' Compensation
Most claimants in Santa Maria will qualify to receive two types of workers' compensation benefits. First, their employer's insurance should cover any and all medical care they require. This includes the cost of initial emergency treatment as well as ongoing care for managing symptoms in recovery and restoring full functional capacity. Second, they should receive ongoing disability benefits for the time they are unable to work. This type of compensation is more variable, and the amount received and the time these benefits continue hinges on the scope and severity of the claimant's injuries.
Regarding disability benefits, most injured workers in Santa Maria will qualify to receive about two-thirds of their average weekly wages for up to 104 weeks. So, if they earned about $1,200 per week prior to their injury, they should receive about $800 each week in disability benefits.
Benefits can be extended to address severe injuries, and some injured workers may qualify for permanent disability benefits if they will never fully recover from their injuries. However, most insurance companies will try to avoid long-term payment plans and instead offer lump-sum settlements in these cases. Your Santa Maria workers' compensation attorney will be invaluable for ensuring the insurance company honors the terms of your employer's policy and that you receive the maximum amount of benefits as long as possible.
Why You Need a Santa Maria Workers' Compensation Attorney
Technically, it is possible to claim workers' compensation benefits without a lawyer, but having legal counsel you can trust through the process significantly improves your chances of reaching the best possible outcome. In addition, your attorney can handle your claim process on your behalf and help you address any unforeseen problems that arise between you and the insurance company.
When your employer is agreeable to your claim and fulfills their legal obligations, your Santa Maria workers' compensation attorney can act as a guide for your claim. When your employer does not fulfill their duties under the workers' compensation laws, your attorney can take a more active role in your recovery efforts, fighting on your behalf to ensure you receive the compensation you legally deserve. Should you encounter any form of illegal retaliation from your employer, such as a wrongful termination or harassment in your workplace in response to your claim, your Santa Maria workers' compensation attorney will be the best asset you can have for fighting back and holding your employer accountable.
Legal Action Outside of Workers' Compensation
It's also possible to have grounds for legal action outside of the workers' compensation claim process, depending on how your injury occurred. While state law generally protects employers from civil suits from injured workers, there are exceptions to this rule. So, if your employer does not have insurance coverage as required by state law, you could proceed directly to filing a personal injury claim in response to your workplace injury. Similarly, if your employer caused your injury intentionally, if they failed to enforce industry-specific workplace safety regulations, or if they failed to address a known safety hazard in your workplace, these could all form the basis of a personal injury claim.
You may also file a personal injury claim if a third party was the cause of your work injury. So, if any party outside of your work caused your injury and the injury occurred while you were working, you could file a claim for workers' compensation and proceed with a third-party personal injury claim against whoever caused your injury. This could enhance your total recovery significantly by helping you secure compensation for losses that workers' compensation generally does not cover, such as your pain and suffering.
Canlas Law Group believes in client-focused legal counsel. When you choose our firm to represent you after a work injury in Santa Maria, we will immediately set to work investigating how your injury occurred. We will guide you through the workers' compensation claim process and answer any questions you have about your impending proceedings. We'll also help you identify any avenues of legal recourse available to you outside of the workers' compensation claim process, such as a third-party claim or a civil suit against your employer. Whatever your unique situation entails, you can expect responsive and compassionate legal counsel from the team at Canlas Law Group through every phase of your recovery efforts.
FAQs About Santa Maria, CA Workers' Compensation Law
When Should I Hire a Santa Maria Workers' Compensation Attorney?
It is best to hire legal counsel you can trust as soon as possible after an injury at work, ideally before discussing any type of benefits with your employer's insurance carrier. Your attorney can help file your claim and identify any key areas of concern in your impending legal proceedings. The sooner you hire legal counsel, the more likely you are to reach a swift and satisfying result for your workers' compensation case.
How Much Will I Receive in Workers' Comp Benefits?
Most workers' compensation claimants in Santa Maria and throughout the state can expect full repayment of their medical expenses and a portion of their lost income in benefits. The exact amount of benefits you will receive hinges on the severity of your injury and the functional capacity to work that you retain after healing as much as medically possible. Your Santa Maria workers' compensation attorney can provide an estimate of the total benefits you should expect upon succeeding with your claim.
Can I Still Claim Benefits if I Caused My Own Injury at Work?
If you caused your own work injury through simple negligence or any honest mistake made in good faith, this should not disqualify you from collecting workers' compensation benefits. However, if you intentionally violated any workplace safety rule, injured yourself due to working under the influence of alcohol or drugs, or caused your own injury through any reckless misconduct, these factors could prohibit you from qualifying for workers' compensation benefits.
How Much Does It Cost to Hire a Santa Maria Workers' Compensation Attorney?
Canlas Law Group makes our legal counsel accessible to those who need it most with contingency fee billing. You will not pay our firm anything up front to handle your claim, nor do we charge ongoing fees for the duration of your case. We take a contingency fee as a percentage of your final compensation, but only if we win your case. There is no fee if we are unable to secure compensation on your behalf for any reason, so there is no financial risk to you by hiring Canlas Law Group for your workers' compensation case.
How Long Will It Take to Finalize a Workers' Compensation Case?
When you have the right Santa Maria workers' compensation attorney representing your claim, it should take only a few weeks to finalize the claim process and obtain your first benefits check. When you hire Canlas Law Group to represent you in your workers' compensation claim, we will provide an estimate of your case's most likely timetable.
Ultimately, a workers' compensation claim may be your best option for recovering from a workplace injury. Canlas Law Group has years of experience guiding clients through the workers' compensation claim process and navigating the legal issues related to their workplace injury claims. If you are ready to see how our firm can assist you in your recovery, contact us today and schedule your free consultation with a Santa Maria workers' compensation attorney.