Oceano Workers' Compensation Attorney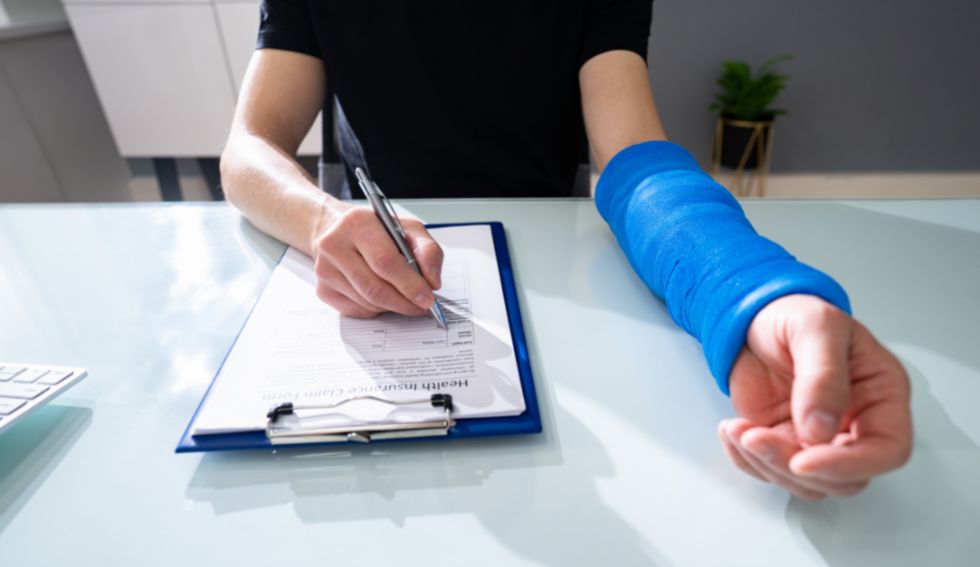 California upholds some of the strictest workers' compensation laws in the United States, requiring almost every private employer to have workers' compensation insurance coverage. The purpose of workers' compensation is twofold. First, it provides a financial safety net to injured workers, providing the benefits they need to recover from their injuries and job security for when they can resume working. Second, it insulates employers from civil suits from injured workers.
Reliable Legal Counsel for Workers' Compensation Claims in Oceano
If you or a family member suffers an injury at work in Oceano, CA you are likely covered by your employer's workers' compensation insurance and can file a claim for benefits. However, the claim process is often more challenging than injured workers expect at first, and there is always a possibility for legal complications to arise between injured workers, their employer, and their insurance carrier.
Canlas Law Group has years of professional experience in workers' compensation law, and our team has helped many past clients navigate this complex recovery process with confidence and peace of mind. If you believe you are eligible to claim workers' compensation benefits in Oceano, we can offer the ongoing support and reassurance you need to reach a positive conclusion. We're also fully prepared to help you address any mishandling of the claim or any resistance from your employer against your claim filed in good faith.
How to File Your Workers' Compensation Claim in Oceano
The workers' compensation claim process is similar to filing any insurance claim. However, there is an additional complication you face in the form of your employer's involvement. While most Oceano employers uphold their legal obligations to their injured workers under workers' compensation laws, some do not, and some go so far as to interfere directly with their employees' efforts to obtain workers' compensation benefits.
You should report a work injury to your supervisor immediately so you can begin the workers' compensation claim process right away. Your employer must create an incident report documenting how your injury happened and provide you with the forms needed for filing your claim. You will also need to undergo a medical evaluation from a doctor their workers' compensation insurance carrier approved. If you need emergency care right away, you can see any available doctor, but once you stabilize, you must undergo this evaluation to receive your disability rating.
The disability rating assigned to you by your workers' compensation physician will determine how much you can receive in workers' compensation benefits and how long you can continue receiving them. If you believe the workers' compensation doctor did not evaluate your condition correctly, you have the right to seek a second opinion, and your Oceano workers' compensation attorney can assist you with this. After completing the evaluation process and your claim forms, you are ready to file your claim to the insurance company, and after reviewing your claim, it will deliver your determination of benefits.
Benefits Available to Injured Workers in Oceano
There are two main types of benefits available through an employer's workers' compensation insurance in Oceano: medical expense coverage and disability benefits. Medical expense coverage is straightforward, and the injured worker can typically expect their employer's insurance carrier to cover any and all medical treatment they require to fully heal from their injury. Disability benefit determinations are more detailed. Most claimants can receive about 66.6% of their typical weekly pay in weekly disability benefits payments that can continue up to 104 weeks. However, this is subject to adjustment depending on the severity of a claimant's condition.
If your injury is not severe enough to completely prevent you from working, but you can only manage light duty or lower-paying work, you can receive partial disability benefits. This will offset the difference in your earning power after your injury, but you must meet strict reporting requirements to maintain your eligibility for these benefits. For example, you will need to inform the insurance carrier of any changes to your medical condition and report the income you can earn.
Your Oceano workers' compensation attorney will assist you in securing the maximum amount of benefits possible for the injury. When you choose Canlas Law Group to represent your work injury case, we will carefully review your employer's insurance policy to verify that the insurance company has handled your claim in good faith. In the event you have alternative means of recovering from your injury, we can assist with these efforts as well.
Further Legal Recourse Outside of Workers' Compensation
If your employer in Oceano does not have workers' compensation insurance as required by California law, they have no immunity to a civil suit if they bear any responsibility for your work injury. If a third party was the cause of your work injury, you would be able to file for workers' compensation as well as a personal injury suit against that third party. While your workers' compensation claim can yield full coverage of your medical expenses and partial compensation for your lost income, it will not compensate you for your pain and suffering. You can seek the remainder of your missing income and compensation for your pain and suffering through your personal injury claim.
Whatever your unique situation entails, the team at Canlas Law Group can offer the comprehensive legal counsel you need to recover fully from your work injury. In addition, our firm will help you file your workers' compensation claim and determine whether you have grounds for further legal recourse. If, for example, you experienced any form of retaliation from your employer, we could assist you in filing a claim against them to address this situation, and if you can file a third-party claim, we will seek to maximize the compensation you obtain from this civil suit.
FAQs About California Workers' Comp Law
When Can I File a Claim for Workers' Compensation in Oceano?
You can file a claim for workers' compensation benefits after any injury that occurred while performing your job duties. The location does not matter as long as you were working when the injury occurred. Many people do not have static workplaces and must travel for work, but they are eligible to claim these benefits if they are injured anywhere they are required to perform their work duties. If you are unsure of your eligibility for workers' compensation, consult an experienced Oceano workers' compensation attorney as quickly as possible.
Will I Be Disqualified From Workers' Comp if I Caused My Own Injury?
Causing your own work injury will not disqualify you from workers' compensation benefits as long as the incident occurred from an honest mistake made in good faith or an act of simple negligence. However, you could be barred from claiming benefits if you were working under the influence of drugs or alcohol, if you intentionally violated a workplace safety rule, or if you engaged in any reckless misconduct while working.
When Can I File a Personal Injury Claim for a Work Injury in Oceano?
You can only file a personal injury claim against an employer for a work injury if they do not have workers' compensation insurance as required by state law or if they caused your injury intentionally. Alternatively, you could have grounds for a third-party personal injury claim if any party outside of your workplace caused your injury. Consult an Oceano workers' compensation attorney if you believe any specific party is directly responsible for your recent injury.
How Much Money Can I Claim in Workers' Comp Benefits?
Most workers' compensation claimants in Oceano will be eligible to collect full payment of all medical expenses and ongoing disability benefits for the time they are unable to work. These weekly benefits are typically paid at a rate of 66.6% of the claimant's average weekly wages. In addition, your Oceano workers' compensation attorney can assist you in determining whether you have grounds for further legal recourse outside of the workers' compensation claim process.
How Much Does It Cost to Hire an Oceano Workers' Compensation Attorney?
Canlas Law Group uses the contingency fee billing system for our workers' compensation clients in Oceano. When you hire our firm for your work injury claim, we charge nothing up front, and you will not pay any fees for the duration of your case. Instead, you will pay a percentage of your final case award as our fee, but only if we win your case. In the event we are unsuccessful in obtaining a settlement for any reason, you pay nothing, so there is no financial risk to hiring our team to represent your work injury case.
Canlas Law Group has years of professional experience representing injured workers in Oceano and surrounding communities. We know the challenges you could face as you seek the benefits you need to recover from your recent work injury, and we have the resources and skills necessary to guide you to the best possible outcome for your recovery efforts. If you are ready to learn how our firm can empower your recovery, contact us and set up a free consultation with an Oceano workers' compensation attorney you can trust.