Grover Beach Workers' Compensation Attorney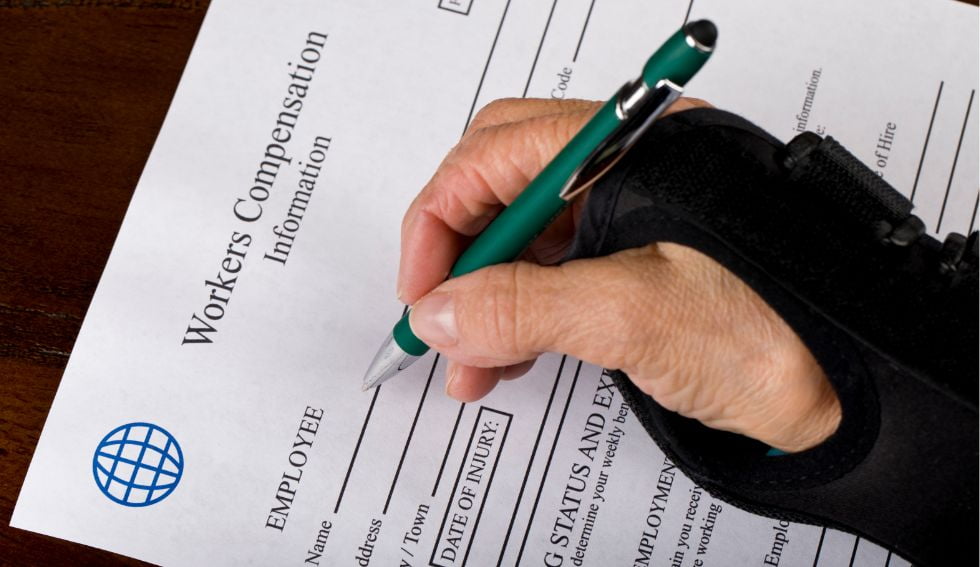 The workers' compensation laws of California exist to provide a safety net to injured employees, ensuring financial compensation for medical expenses and missing income while they recover. These laws also serve to protect employers by preventing injured workers from filing civil suits in response to their injuries at work, but employers only maintain this protection when they fulfill their legal obligations assigned by state law.
Experienced Legal Representation for Workers' Compensation Cases in Grover Beach
If you or a family member recently suffered an injury on the job in Grover Beach, you have the right to file for workers' compensation through your employer. Virtually every private employer in the state is required to have workers' compensation insurance and facilitate injured workers' claims. Unfortunately, many injured workers in Grover Beach and surrounding communities encounter unexpected problems with their claims due to their employers' mishandling of their cases, unfair treatment from their insurance carriers, or both.
Canlas Law Group is a team of experienced Grover Beach workers' compensation attorneys ready to provide the comprehensive legal representation you need to recover with confidence after an injury in the workplace. Many past clients have used our help with their workers' compensation claims and related legal matters, including those that involve their employers and third parties responsible for causing their workplace injuries. We will examine the details of your case and help you understand your best available legal options for recovering fully.
What You Should Expect in the Workers' Compensation Claim process
Your claim for workers' compensation benefits is a form of an insurance claim that must be filed through your employer. While most Grover Beach area employers handle these situations professionally and provide injured workers with the materials needed for filing their claims, others do not, and some go so far as to directly interfere with workers' compensation claims or retaliate against employees seeking to file them.
When you suffer an injury at work, you should notify your supervisor immediately and seek medical care. If the injury is serious and demands emergency care, you can see any available doctor; otherwise, your employer will provide you with a list of local physicians approved by their insurance carrier. This workers' compensation doctor must evaluate your condition and assign a disability rating that gauges the level of functional capacity you retain after the injury. If you see another doctor for emergency care, you will likely need to see a workers' compensation doctor for this disability rating after your condition stabilizes.
Your employer must document your injury in an incident report, and after undergoing your medical examination, you will need to submit your claim forms, medical report, and the incident report of your injury to their insurance carrier. The insurance carrier will then evaluate the claim and deliver its determination of benefits. Having an experienced Grover Beach workers' compensation attorney assist you with this process significantly reduces the chances of encountering any malfeasance or unfair treatment of your claim from your employer or their insurance carrier.
Benefits for Work Injuries in Grover Beach
Most injured workers who qualify to claim workers' compensation benefits in California will receive two sorts of compensation. First, their employer's insurance should cover their medical expenses, both immediate and future. The injured worker's hospital bills, prescription costs, and any ongoing health care expenses for helping them reach maximum medical improvement will all be covered by their claim. Second, they can expect ongoing disability benefits that offset their lost income while they recover from their injury and cannot work.
Ongoing disability benefits are usually awarded for up to 104 weeks, and each weekly payment will be roughly 66.6% of the claimant's average weekly wage for the year prior to their injury. If, for example, the claimant earned about $1,200 per week during the year before their injury, they should receive about $800 in weekly disability benefits. Your Grover Beach workers' compensation attorney can ensure your determination of benefits is suitable for addressing the severity of your condition, and if any disputes arise regarding your disability benefits, they can resolve these issues on your behalf.
If the claimant qualifies for partial disability benefits, the amount they receive each week is based on how much income they can earn. Any claimant awarded partial disability benefits will need to provide regular updates to the insurance company, informing it of their medical updates and how much they can earn. It's vital to comply with these reporting requirements if you are awarded partial disability benefits; otherwise, you could be disqualified from receiving future payments or even face criminal charges for workers' compensation fraud.
Enhancing Your Recovery From Your Work Injury in Grover Beach
While the workers' compensation laws generally prevent injured employees from suing their employers for their work injuries, there are exceptions to this rule. Your employer is only immune from your civil suit if they have appropriate insurance. If they don't have workers' compensation insurance as required by state law, you can proceed directly with a personal injury claim if they bear liability for the injury.
If any third party was the cause of your injury, you likely could file a personal injury claim to receive compensation for any losses your workers' compensation claim does not cover. For example, workers' compensation may provide full coverage of your medical expenses and partial compensation of your lost income, but a third-party personal injury claim can help secure repayment of the rest of your missing income as well as your pain and suffering.
Canlas Law Group has successfully represented many past clients in their legal efforts to recover from their work injuries. If you are facing a complex workers' compensation claim in Grover Beach, our firm will provide compassionate guidance through all stages of your recovery efforts. We have experience handling workers' compensation claims, related third-party personal injury claims, and even employment law cases against employers who break California and federal employment laws.
FAQs About California Workers' Comp Law
Can I Sue My Grover Beach Employer for a Work Injury?
As long as your employer in Grover Beach has workers' compensation insurance, you cannot sue them for your workplace injury. However, the exceptions to this rule would include a lack of appropriate insurance coverage or any intentional action that caused your injury. If any party outside of your workplace caused your injury in any way, you could file a third-party personal injury claim to enhance your recovery.
What Sort of Compensation Can I Receive in Workers' Comp Benefits in Grover Beach?
The total benefits you can obtain if you succeed with your workers' compensation claim depend on the severity of your injury. On average, a claimant in Grover Beach can expect to recover full repayment of medical expenses and ongoing disability benefits paid weekly until they can go back to work. Their weekly payments are usually about 66.6% of their average pay calculated from the year prior to their injury. You could have grounds for further legal recourse that enhances your recovery, and it's best to consult a Grover Beach workers' compensation attorney to take full advantage of these options if available.
How Long Can I Continue Receiving Workers' Compensation Benefits in Grover Beach?
State law typically limits workers' compensation disability benefits to 104 weeks. However, a severe injury could qualify the claimant to receive benefits for up to 240 weeks, and if they suffered a catastrophic injury that resulted in any permanent disability, they might be eligible for permanent disability benefits. Your Grover Beach workers' compensation attorney can advise you as to the level of benefits you can expect to qualify to receive with your successful claim.
Will I Be Disqualified From Workers' Compensation if I Caused My Work Injury?
Causing your own workplace injury through simple negligence or an honest mistake made in good faith should not disqualify you from receiving workers' compensation benefits. However, if you caused your injury because you were working while intoxicated, or if you committed an intentional safety violation, engaged in horseplay at work, or recklessly disregarded workplace safety rules, these factors could prohibit you from qualifying for workers' compensation benefits.
How Much Does It Cost to Hire a Grover Beach Workers' Compensation Attorney?
Canlas Law Group accepts workers' compensation clients on a contingency fee basis. You pay no up front or ongoing legal fees for our representation. You will only pay a fee once we have won your case, and the amount paid will be a percentage of the settlement we secure on your behalf. If we cannot obtain compensation for your work injury for any reason, you owe nothing in legal fees, so there is no risk in hiring our team to represent you in your workers' compensation case.
Canlas Law Group has years of professional experience in workers' compensation law that we are ready to leverage on your behalf in your workers' compensation claim. If you are ready to learn about the various legal services we provide and discover what an experienced Grover Beach workers' compensation attorney can do for you, contact Canlas Law Group today and set up a free consultation.