Los Angeles Wrongful Termination Attorney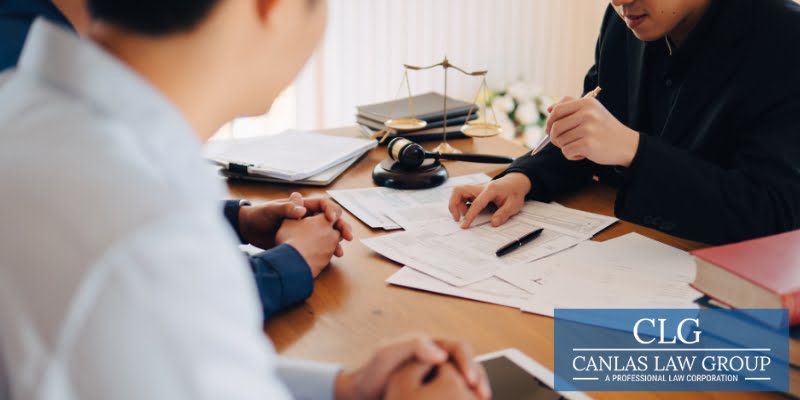 Every day, employers across California hire and fire employees for various reasons. While most of the reasons behind these decisions are legal and justified, some are not, and unfortunately, many Los Angeles workers face wrongful termination each year. If you believe that you recently lost your job due to illegal discrimination from your employer, you likely have grounds for a wrongful termination claim.
Legal Representation for Los Angeles Wrongful Termination Claims
The right attorney can make a tremendous difference in the outcome of any wrongful termination claim. You may have no idea how to approach your case, how to gather the evidence you need to prove wrongful termination, or how to calculate the damages you can seek with your claim. An experienced Los Angeles wrongful termination lawyer can help you address these concerns and more.
Why Should I Hire a Los Angeles Wrongful Termination Attorney?
The Canlas Law Group has significant experience guiding Los Angeles clients through complex wrongful termination claims and many other employment law cases. We understand the stress and uncertainty that a wrongful termination can cause for anyone, and our firm is ready to leverage the full scope of our resources and experience in representing your claim.
An experienced legal team can help you hold an employer accountable for wrongful termination and secure compensation for your damages. Canlas Law Group can provide the comprehensive legal representation you need for a wrongful termination case in Los Angeles. We'll assist you in gathering the evidence you need to prove your employer's liability and help you determine whether you have grounds to claim compensation for damages.
What Is At-Will Employment?
One of the biggest challenges facing many California workers who are wrongfully terminated is the state's at-will employment law. This law upholds that all working relationships without a contract for a specific time period exist "at will" for employees and employers. This means both an employee and an employer have the right to end a working relationship for any reason or no reason at all, with or without prior warning or notice. Many people interpret this to mean employers can fire employees whenever they want for whatever reason they want, but this isn't entirely true. Employers may not fire employees for illegal reasons. Specifically, they cannot fire employees on a discriminatory basis.
Most employers who knowingly fire employees for discriminatory reasons will use at-will employment as a legal shield to justify their firing decision. However, it's also possible that the employer may claim another reason as justification for the firing, such as bogus poor performance reviews or unreasonably harsh evaluations. If you were wrongfully terminated for a discriminatory reason, the Canlas Law Group can help you gather the evidence you require for proving the truth behind your employer's firing decision.
How Do I Prove Wrongful Termination in Los Angeles, CA?
Proving wrongful termination can be incredibly difficult in some cases. You need to gather records of correspondence between you and your employer and statements from your coworkers in support of your case. For example, if your employer cited poor performance as the reason for your firing, but a coworker overheard them say they were firing you because of your race or sexual orientation, your coworker's statement could form the crux of your wrongful termination claim.
Ultimately, every wrongful termination case will have unique challenges and opportunities for the plaintiff. Additionally, the plaintiff often cannot sue their employer directly for wrongful termination. First, they must file a claim with the Equal Employment Opportunity Commission (EEOC). The EEOC is the government agency responsible for investigating workplace harassment and discrimination claims. If the EEOC determines that your termination was wrongful, they will provide you with a Notice of Right to Sue that allows you to proceed with a civil claim against your employer for wrongful termination. The experienced employment attorneys of Canlas Law Group will meticulously build your case and ensure that your employer is held accountable for their illegal actions.
Can I Claim Compensation for Wrongful Termination?
It's possible to recover several types of compensation from a wrongful termination claim. If you lost your job due to discrimination, you have the right to claim lost income and benefits that you should have earned if you had been permitted to continue working. Depending on the type of discrimination you faced, it's also possible to claim compensation for emotional distress. Some employees who are wrongfully terminated simply want to be reinstated to their previous positions and continue working as they did before. However, this is understandably unacceptable for others who have faced wrongful termination.
Your Los Angeles wrongful termination attorney can help you determine which damages you can include in your claim. Depending on the scope of your employer's behavior, it's possible that you could also receive punitive damages from a successful claim. The EEOC may also initiate legal proceedings on a claimant's behalf if an employer's actions were particularly egregious, illegal, or malicious.
What to Expect From Your Los Angeles Wrongful Termination Lawyer?
Wrongful termination cases can be emotionally draining and time-consuming. However, the right attorney can significantly impact your experience with the situation. Canlas Law Group has successfully represented many Los Angeles, CA, clients in wrongful termination claims and can leverage our experience on your behalf. In addition, we'll assist you in gathering the evidence you need to substantiate your claim for wrongful termination.
Canlas Law Group believes in client-focused legal representation in every case we accept. We take time to learn as much as possible about everyone we represent, helping them determine the best strategies available in their wrongful termination cases. We understand that your recent wrongful termination has likely caused severe anxiety and distress, along with financial insecurity from losing your income. Our goal is to help you hold your employer accountable and recover your damages. Contact Canlas Law Group today to schedule a consultation with an experienced Los Angeles wrongful termination lawyer and learn more about the legal services we offer.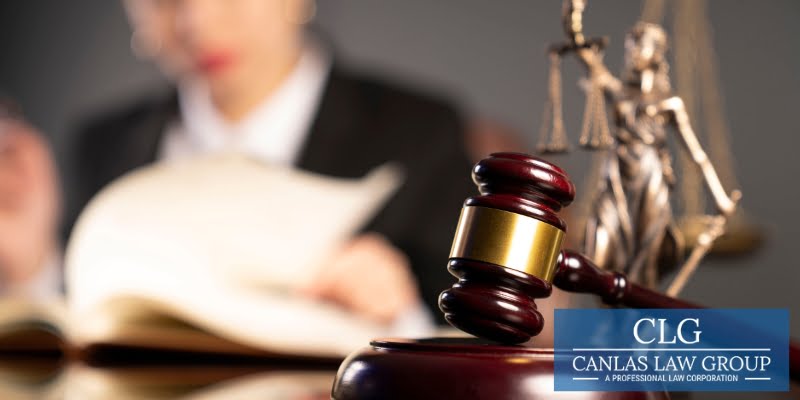 Retaliation & Wrongful Termination Claims
Canlas Law Group, APLC, in Cerritos, represents workers who have been terminated from their employment in violation of their civil rights in the workplace. Our wrongful termination lawyers aggressively investigate the employer's policies used as the basis for termination to determine whether there were violations of state or federal law. We represent clients who work for employers in Orange County and throughout the Los Angeles metropolitan area in Southern California.
If you have been fired from your job and you feel your rights were violated, call us immediately. We charge no fee for an initial consultation and handle most employment litigation cases on a contingency-fee basis. You pay only if we help you recover a settlement or win a judgment in a trial verdict in your favor.
Common reasons for wrongful termination include:
Retaliation: Employers are not allowed to terminate, demote or reassign a worker in retaliation for reporting a violation of the federal or state wage laws under the Fair Labor Standards Act (FLSA), reporting fraud on a government contract (whistleblower laws) or filing a workers' compensation claim.
Discrimination: Employers may not terminate or take any retaliatory measures against any employee based on discrimination for race, gender or gender preference, age, religion or other reasons in violations of the Civil Rights Act.
Contact Us Right Away For A Free Consultation About Unlawful Termination
If you feel you were terminated or faced workplace retaliation in violation of your civil or employment rights in Southern California, call us at 323-888-4325 or send the confidential email contact form to arrange an opportunity to meet with one of our attorneys.