Orange County Workers' Compensation Attorney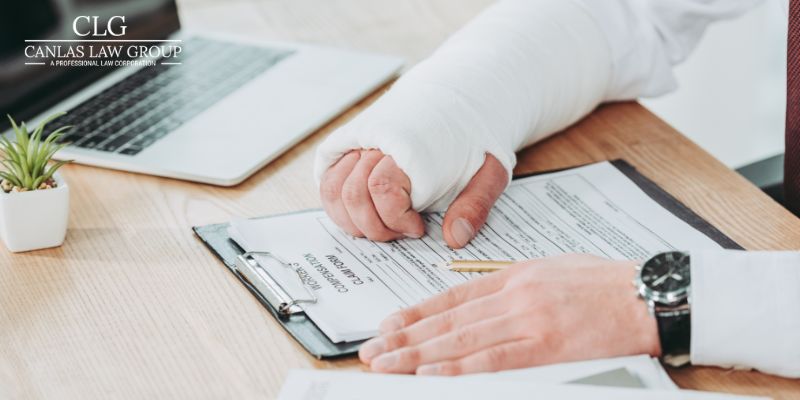 School teachers and administrators in the Orange County, CA school system and throughout California face numerous risks every day at work. While some of these individuals suffer from job-related stress that can eventually escalate into mental health conditions, others experience various forms of physical harm. If you need legal counsel after a work-related injury or illness, an Orange County school teacher or administrator injury lawyer is the ideal resource to consult.
Legal Counsel for Injured School Teachers and Administrators in Orange County, CA
An experienced Orange County workers' compensation attorney is the ideal resource to consult if you or a loved one works as a school teacher or administrator and has suffered any injury at work. As long as your medical condition developed directly from your job, you have the right to seek workers' compensation benefits under California law.
The state requires almost every employer to have workers' compensation insurance, and almost every employee in the state can file a workers' compensation claim if they are injured on the job. School teachers and administrators can face a wide range of safety issues, some of which may be surprising or go overlooked until they result in harm. A few examples of the most common ways for teachers and administrators to suffer work-related injuries in California include:
Toxic exposure. If any element of the school's grounds is hazardous, or if leaks and other maintenance issues result in chemical spills or similar issues, it is possible for both faculty and students to suffer a wide range of adverse health conditions.
Injuries from slip and fall accidents. It's possible for a teacher or administrator to suffer serious injuries from a slip and fall, which may result from an unmarked wet floor, damaged stairs, or other hazards within a school building.
It's an unfortunate reality that teachers across the United States are subjected to physical assaults from students, parents, and even other faculty and staff members. In such a case, the victim has the right to seek workers' compensation benefits and would also have grounds for further legal action against whoever assaulted them. That party would also face criminal prosecution.
Job-related stress. California law acknowledges various mental health conditions as work-related health risks. Teaching can be incredibly stressful in various ways, and some teachers are faced with extremely dangerous situations that can be traumatic. An Orange County workers' compensation attorney can help their client prove that a mental health condition is work-related so they can secure compensation.
Repetitive stress injuries. Teachers are often required to perform the same manual tasks every day, and over time, this can result in soft tissue injuries. Carpal tunnel syndrome is one of the most commonly cited repetitive stress injuries that can lead to workers' compensation claims.
If you experience any kind of injury at work, or if you notice a new medical condition that you believe is a direct result of your job duties, you need to notify your employer immediately so you can start the workers' compensation claim filing procedures as soon as possible. Any delay in reporting your injury could lead to problems later during a review of your claim and determination of your benefits.
It's possible to encounter resistance from an employer and/or their insurance carrier when it comes time to file your claim. It is also possible to have grounds for further legal recourse following a work-related injury that falls outside of the workers' compensation claim filing procedures. Whatever your situation entails, an experienced Orange County workers' compensation attorney can be an essential asset for maximizing your recovery.
Compensation for Work-Related Injuries in Orange County
The main purpose of workers' compensation insurance is to provide a financial lifeline to an injured worker after any type of job-related injury or illness. Once you have reported your injury to your employer, you can proceed with the claim filing procedures, which will likely entail a formal medical review from a workers' compensation doctor. This physician will examine your injury and determine your level of disability. Their findings influence the benefits you receive.
A workers' compensation doctor reviews a patient's condition and assigns them a disability rating, which is a numerical value between 1 and 100 that indicates their level of disability. The higher the rating, the more the victim can receive in benefits. If you believe the first doctor who examined you did not assess your condition correctly, your Orange County workers' compensation attorney can help you arrange for a second opinion.
Generally, two types of compensation are available through an employer's workers' compensation insurance policy: coverage of your medical expenses and income replacement benefits. You can expect your employer's insurance carrier to cover all medical care you need to recover fully from your injury. Income replacement benefits come into play if your injury prevents you from working at your full earning capacity.
When a workers' compensation claimant can still work but cannot earn as much income as usual due to their injury, they can receive partial disability benefits that help make up the difference in their earnings. If the claimant is unable to work at all, they can receive total disability benefits each week, with each payment being about two-thirds of their usual weekly wage. In California, these payments can continue until they can return to work or for up to 104 weeks.
What to Expect From an Orange County Workers' Compensation Attorney
When you choose Canlas Law Group to represent you in your workers' compensation case, we can immediately review the details of how and why your injury occurred. We'll help complete your claim forms and other prerequisites of your case. Once you file the claim, our team will be ready to address any disputes raised by the insurance carrier, verifying that they handled the claim in good faith.
Many injured teachers and administrators in California school systems have options for legal recourse outside of workers' compensation, and we can help with any such issues if this applies to your situation. Our firm has years of experience guiding clients through the workers' compensation claim filing procedures and resolving additional legal proceedings related to their work injuries. The sooner you get in touch with our team, the sooner we can begin helping you recover.
FAQs
Q: Can I Sue a School or School District for an Injury as a Teacher or Administrator?
A: Teachers and school administrators in California are covered by workers' compensation insurance just like most other employees in other industries. Similarly, they typically cannot sue their employers in response to work-related injuries. The exception to this rule would be if an employer intentionally caused the injury somehow, such as by compelling the victim to perform a task outside their usual responsibilities with virtual certainty of causing an injury.
Q: Can I File a Personal Injury Claim After Filing for Workers' Compensation?
A: An injured school teacher or administrator could have grounds for a civil suit outside of the workers' compensation system if a specific party directly caused their claimed damages. For example, if a teacher was assaulted by a student and incurred medical expenses, a workers' compensation claim could yield some repayment of their damages, but the teacher would also have grounds for a civil suit against the student's parents.
Q: What's the Total Value of My Workers' Compensation Claim?
A: When an employee in any industry is awarded workers' compensation benefits, they can typically expect full coverage of all related medical expenses and limited coverage for their lost income. The claimant may receive partial disability benefits if their earning power has diminished but they can still work, or they may receive total disability benefits if they cannot work at all until they recover.
Q: Do I Need to Hire an Attorney to File for Workers' Compensation Benefits in Orange County?
A: Technically, no, it is possible for you to file a workers' compensation claim without hiring legal counsel. However, you have a better chance of success with your case and a better chance of maximizing your total compensation if you have legal counsel on your side. An Orange County workers' compensation attorney can streamline your case and reduce the time it takes for you to recover the benefits you legally deserve.
Q: How Much Does an Orange County Workers' Compensation Attorney Cost to Hire?
A: The team at Canlas Law Group is able to provide the legal representation you need without adding to your financial concerns. We take these cases on contingency, meaning our fee will be a percentage of the case award we secure for you. There is no fee if we are unable to obtain compensation in your case, so there is no financial risk in choosing our firm to represent you.
School teachers and administrators in Orange County and throughout California have some of the most important and demanding jobs, and these individuals are often faced with unpredictable safety issues that can sometimes result in serious injuries. If you need help filing a workers' compensation claim and exploring further legal recourse after an injury at work, contact Canlas Law Group and schedule a free consultation with our team.