Fullerton Workers Compensation Attorney
Nobody should have to choose between their employment and their health. This is why workplaces are required to provide employees with safety equipment, proper training, breaks, and other safety measures. The law aims to protect workers from being injured on the job.
Unfortunately, workplace accidents can occur without warning and jeopardize your wellbeing, work capability, and finances. A single injury can make it impossible for you to work and trigger thousands of dollars in medical bills. Although accidents cannot always be avoided, California law protects workers from unforeseen medical costs through workers' compensation laws.
The workers' compensation system requires that all employers have insurance to protect themselves and their employees in the event of an accident. Although this system should be straightforward, filing a workers' compensation claim can be complicated and difficult.
Our workers' compensation attorneys are here to help you navigate your claim and ensure that the process is completed correctly, efficiently, and with your best interests in mind.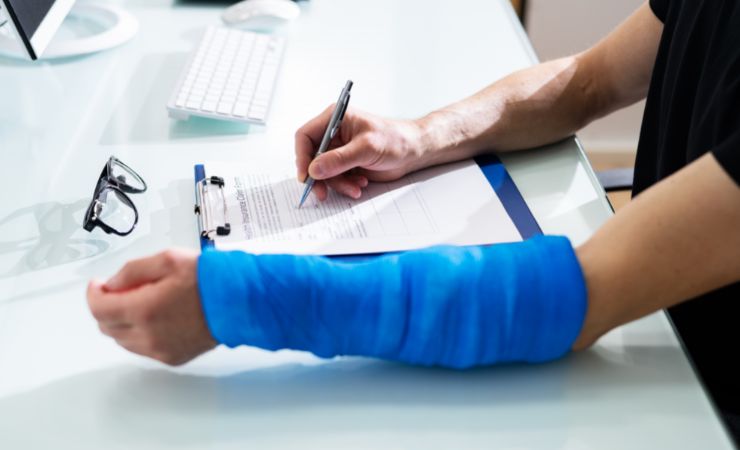 Canlas Law Group: Your Fullerton Workers' Compensation Lawyers
With decades of combined experience, our attorneys have been fighting for California workers for many years. We believe that workers should be protected and valued by employers. When the system fails these individuals, we are here to help make things right. Through workers' compensation claims, personal injury claims, and other employment law cases, our attorneys can achieve justice for you after a workplace injury.
Employer workers' compensation does not always protect workers in the way that it should. Our team at Canlas Law Group fights ferociously for employee rights both inside and outside the courtroom. No matter your scenario or the details of your case, we have the experience to represent you throughout the legal process.
Before you file a claim with your employer's workers' compensation insurance, you need the help of an experienced attorney. Our team is ready to represent you after a workplace injury.
What Is Workers' Compensation?
Although many people have heard about workers' compensation, few know the details of the system. It is important to understand workers' compensation if you are navigating a claim.
Workers' compensation insurance works just like any other insurance policy and is intended to protect employers and employees in the event of a workplace accident. An employer pays a monthly premium, and in return, the insurance company pays if something happens. Under this system, employers are protected from unexpected and exorbitant costs if one of their employees gets hurt, and employees are protected from having to pay their own medical bills if their job causes an accident or injury.
Employers are additionally protected under California workers' compensation law, as the law prevents employees from suing their employers for a workplace accident. Employees are not permitted to press charges against their employer for an accident if the employer has workers' compensation insurance. In California, all employers are required to have workers' compensation insurance, with only a few exceptions. Chances are, if you suffer an injury while at work, your employer's insurance is liable for the damage.
Workers' Compensation Eligibility
Workers' compensation insurance is supposed to cover most workplace incidents, but there are a few notable exceptions. The insurance company does not have to pay for your injuries if:
You were under the influence of drugs or alcohol at the time of the accident.
You caused the accident on purpose.
You suffered the injury outside of work.
You were fighting or roughhousing when you got injured.
Workers' compensation insurance should cover all other workplace injuries. Contrary to popular belief, you do not need to be directly doing your job in order to be eligible. If you were acting within the scope of your job duties, the insurance company should cover your injuries.
For example, if you step outside to unlock the door for a vendor and you slip and fall, the insurance company should cover your injuries. Although unlocking the door may not be in your job description specifically, it is within the scope of normal workplace behavior. Because of this, you should be covered by insurance.
Workers' Compensation and Insurance Companies
As with other types of insurance, the companies that sell workers' compensation policies often attempt to avoid paying. These companies' priorities lie with their profits and budget, and they will go to extreme lengths to avoid paying for an employee's medical bills.
In almost all situations, the workers' compensation insurance company will try to convince an employee that they are obligated to give a statement. This is not the case. In reality, they want you to make a statement so that they can use what you say against you and not have to pay. If you inadvertently admit involvement in the injury, or imply that it was your fault, the insurance company will use this as a reason to avoid paying you a proper settlement.
The insurance company may even have a private investigator follow you to see if your daily activities reflect your injury claim. Even if you have medical documentation, they may believe that they can catch you doing something that is not commensurate with your injury. They can use this as evidence that you are lying and should not receive a settlement.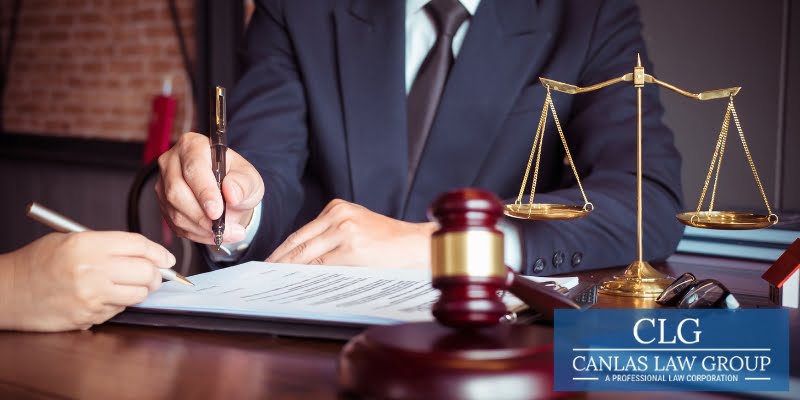 Why Do I Need a Workers' Compensation Attorney?
Although the system is meant to be straightforward, workers' compensation claims are often complicated. Insurance companies use unsavory tactics to avoid paying, and the claims process is often slowed by paperwork and scheduling. It is important to have an attorney by your side who can navigate the paperwork on your behalf. We ensure that everything is done correctly and submitted on time, which can result in faster payouts.
It is also in your best interest to allow your attorney to deal with insurance companies on your behalf. We understand the tactics and tricks that insurance companies use to avoid paying, and we can navigate them easily. If a statement is required, we can give one while preserving your claim.
Finally, it is important to remember that you are going through the healing process as your case progresses through the system. Adding stress and anxiety to your situation can only make things worse. When you hire a workers' compensation attorney, you can be sure that everything is done correctly while avoiding unnecessary worry about your situation.
Filing a Personal Injury Claim in Fullerton, CA
While it is true that you cannot file a claim against your employer when they have workers' compensation insurance, you may still have the right to file a personal injury claim against a third party. If a coworker, company vendor, client, or other third-party person contributed to the accident through negligence, you can seek compensation from them.
For example, if your coworker arrives at work under the influence of alcohol and fails to clear a workstation, and you get hurt as a result, you can file a personal injury claim against them. Arriving to work under the influence is a form of negligence, as it breaks rules and laws associated with the workplace.
Not all workers' compensation cases are eligible for a personal injury claim. However, many are. It is important to find an attorney who has experience in both types of cases so that you can maximize your compensation and get what you deserve.
If you are the family member of an individual who passed away as the result of a workplace accident, you may be able to file a wrongful death claim. Although this cannot bring them back or undo the pain that you have experienced, it may help you pay for funeral and burial expenses. A wrongful death settlement may also compensate you for lost income due to your loved one's passing.
Finding a Workers' Compensation Lawyer
If you have been in a workplace accident and need to file a workers' compensation claim, you need to find a qualified attorney. However, this process can be daunting, especially if you have never had to hire an attorney before. There are many different options in the Fullerton area, so it can be helpful to know exactly what to look for.
A good workers' compensation attorney will:
Listen closely to your story.
Have experience in cases that are similar to yours.
Discuss their fees and costs with you openly.
Have a history of winning cases like yours.
Be easy to talk to and remain non-judgmental.
Give you an honest timeline estimate.
Communicate with you on an ongoing basis.
The most important factor to look for in an attorney is experience. You need to find a lawyer who has specific experience in cases such as yours. Having a history in workers' compensation cases does not always guarantee that an attorney will know how to approach your situation.
It is equally important that you feel comfortable with any potential attorneys before you hire them. If you cannot speak comfortably and openly about your experience, your case may suffer. If, for any reason, you do not trust a potential attorney with your vulnerability, you should continue to look for someone with whom you feel comfortable.
FAQs About Fullerton, CA Workers Compensation Law
How Are Workers' Compensation Settlements Paid Out in California?
Your settlement format will depend on your injury and ongoing needs. Many claims are paid out in weekly installments and disability checks, while others are lump sums sent to medical establishments to cover existing bills. Talk to your attorney about the payout structure in your case and how you can expect to receive your money. Your workplace's human resources department may have additional information about your settlement.
How Long Do Most Workers' Comp Settlements Take?
The length of your case will depend on your situation. Some cases are resolved in as little as 30 days, while others take six months to a year to settle. The more complicated your case is, the longer it will take. If your case is straightforward and the insurance company does not have a way to deny responsibility, the case will settle much faster than in an instance where they try to place the blame elsewhere.
How Long Can You Stay on Workers' Comp in California?
Two years. After 104 weeks, you will need to get support from a disability program or other support system for injured workers. Some of these programs may be available to you while you are on workers' compensation, while others cannot be used in tandem. Your attorney can help you understand which programs you are eligible for and how to get the maximum support for your condition.
How Long Does It Take to Get Workers' Comp Approved in California?
Insurance companies have 90 days to accept or deny a workers' compensation claim. It may take another 30 days or more to receive the money. This can be a long time to wait, especially if you have medical bills and other expenses piling up. Be sure to keep all your receipts, medical records, and relevant paperwork for your records and to ensure that you get the right amount of support. Your attorney can help you with this.
How Much Do Workers' Compensation Lawyers Take?
Most workers' compensation attorneys take between 9 and 12% of your settlement amount. However, all attorneys are different. Some may charge a percentage of the settlement, while others charge hourly for their services. Be sure to discuss finances with potential attorneys to be sure that they fit within your budget. If they do not, you could lose representation and end up receiving less than you deserve.
Contact a Workers Compensation Lawyer at the Canlas Law Group
If you are looking for a Fullerton workers' compensation attorney to represent you throughout your case, our team at Canlas Law Group is here to help. With decades of combined experience, we give you the best chance of navigating the process quickly, efficiently, and with favorable results. Our team is passionate about workers' rights, and we are proud to offer comprehensive employment law, workers' compensation, and personal injury representation to the workers of California.
For more information about how we can help you and your family navigate your workers' comp claim, contact Canlas Law Group online.