Orange Workers Compensation Attorney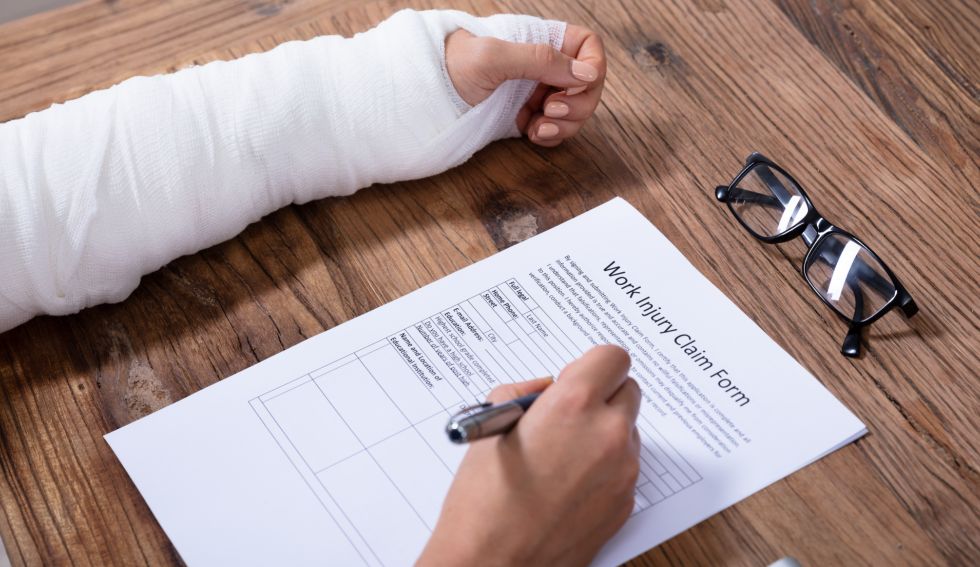 Sustaining an injury on the job creates compounding issues. You will likely have to take time off work to heal, but doing so may jeopardize your income. If you are not making your regular income, it can be impossible to pay for medical bills. Fortunately, workers' compensation laws support employees in these situations.
California has a wide-reaching set of workers' compensation laws that protect both employers and employees if there is a workplace accident. However, despite laws that help streamline the situation, there are often roadblocks and delays in workers' compensation claims. This can lead to frustrating scenarios for workers.
If you are trying to get workers' compensation benefits, an employment attorney can help streamline the process. With legal counsel, you can feel empowered about the decisions you make surrounding your claim. Our team at Canlas Law Group provides reliable legal counsel for the workers of Orange County.
Canlas Law Group: Your Orange County Workers' Compensation Attorneys
Our team has been working in employment law for many years. During this time, we have seen a myriad of workers' compensation claims and situations. For each client that we have represented, our priority has been to establish a relationship of trust between lawyer and client. We can do the same with your situation. Our firm can work diligently to achieve the most favorable possible results in your case.
Filing a workers' compensation claim requires industry insight and legal protection. Our lawyers are highly qualified and have a respected reputation in the Orange County legal community. We aim to provide reliable and honest legal counsel to all our clients. Our firm can do the same with you and your family.
Canlas Law Group is a top workers' compensation law firm in the Orange County area.
What Is Workers' Compensation?
Workers' compensation is a type of insurance similar to auto or home insurance, but for employers. These policies protect employers from expensive damages and medical bills after a workplace accident. It also simultaneously protects employees from having to pay for their own workplace injuries.
California requires all workplaces with one or more employees to have workers' compensation insurance. This means that most California workers are covered by their employer's insurance policy. In exchange for this protection, employees are not permitted to press charges or file a personal injury claim against their employer for a workplace accident.
Workers' compensation offers coverage for several key expenses that follow a workplace injury.
These expenses include:
Time off work to heal
Medical bills
Vocational retraining, if necessary
Temporary or permanent disability payments
Death benefits
Generally, the more severe an injury is, the more compensation the victim can expect to receive.
Eligibility for Workers' Compensation
Most workplace injuries make an employee eligible for workers' compensation support. This is because workers' compensation covers injuries even if the employee is not directly performing their job tasks at the time of the accident. For example, if you trip on a wire while walking out of the office, you should be covered. If the employee was behaving safely and legally, workers' compensation is liable to pay for the incident.
There are certain activities or situations that make someone ineligible for workers' compensation. These situations include:
The injured individual was under the influence of alcohol or drugs.
The injured individual caused the situation intentionally, or had someone else cause it intentionally, to collect insurance money.
The injury occurred outside of work.
The injured individual was fighting or roughhousing.
Most other situations should be covered by workers' compensation insurance.
Workers' Compensation and Insurance Companies
Although workers' compensation companies should cover most workplace injuries, they do not always do so. Insurance companies are ultimately businesses that must look out for their profits and bottom line.
To avoid paying for settlements, insurance companies use tactics to get the victim to admit fault, relinquish their rights, or otherwise release the insurance company of their obligation. This may be as innocuous as leading questions during a phone call. It can also be as invasive as having a victim followed by a PI to determine whether their daily activities coincide with their injury claim.
There is no safe way to engage with insurance companies on your own. It is easy to inadvertently admit fault or ruin your case, even if you do not mean to. The safest way to approach these situations is to have an attorney deal with insurance companies on your behalf. Because we have experience with these cases, we can skillfully avoid the tactics of the insurance company. We know how to do this while still working to move your claim forward.
Personal Injury Claims and Workers' Compensation
Employees cannot bring a personal injury claim against their employer for a workplace accident if the employer has workers' compensation insurance. However, an employee may file a personal injury claim against a third party if they contributed to the accident or injury.
For example, your workplace is having electrical work done. The electrician harms you by leaving exposed wires near your desk. You may be able to open a claim against the electrician. Because they neglected basic safety protocol, they are liable for the damage.
Personal injury claims rely on negligence. In many cases, negligence means neglecting one's responsibilities or disobeying the law. You may file these claims in tandem with a workers' compensation claim. However, you can only do so if a third party, such as a coworker, vendor, or customer, caused your injury by behaving negligently.
Why Do I Need a Workers' Compensation Attorney?
Some small workers' compensation claims do not require the help of an attorney and may progress quickly on their own. However, most workers' compensation claims are not small. As the potential settlement amounts get higher, the more the insurance company will fight to retain their money and avoid paying for your injury. To counteract this, you need an attorney who can fight on your behalf to obtain what is rightfully yours.
Representing yourself is difficult in any legal scenario. It is especially challenging when you are also healing from an injury. The stress of building your own case can impede your healing process. It may even cause permanent damage. It is safest for your health to hire an attorney to represent you and alleviate the legal stress of your claim.
FAQs About Orange,CA Work Injury Compensation Law
How Do You Negotiate a Higher Personal Injury Settlement?
If your workers' compensation injury is also eligible for a personal injury settlement, you can negotiate a higher settlement by creating an airtight argument. There are a few ways to convince the court that you deserve compensation for your suffering:
Collecting evidence right away
Seeking medical care immediately after the injury
Documenting the impact of the injury on your daily life
You are also more likely to get a high settlement if you use an attorney than if you represent yourself.
Do You Have to Pay Taxes on a Workers' Comp Settlement in California?
No, workers' compensation is considered non-taxable income in the state of California. This means that you will not have to pay taxes on the money that you receive. However, if your workers' compensation claim also warrants a personal injury case, the settlement from the latter is taxable by the IRS. Be sure to speak with your attorney to determine whether the money you receive in your legal claim is taxable or not. The rules for these matters can vary.
In California, How Frequently Do Workers' Comp Cases Go to Trial?
Only about 5% of workers' compensation cases make it to trial in California. The vast majority of cases reach a settlement before the court needs to get involved. In most scenarios, your attorney can work with the insurance companies to develop a settlement amount that is fair and reflects your needs. When both parties agree, the case will be approved by a judge, and you will receive your compensation. If the parties cannot agree, the case goes to trial.
How Much Does a Workers' Compensation Attorney Charge?
A judge will determine how much your workers' compensation attorney can take from your settlement, either 10%, 12%, or 15%. The judge determines which percentage is fair based on the complexity of your case and the difficulty of the attorney's job. This way, you can retain most of your settlement while still fairly compensating the attorney for their work. The average workers' compensation settlement is between $2,000 and $20,000, for reference.
Contact Canlas Law Group
Our team at Canlas Law Group has many years of experience with workers' compensation claims and employment law. We believe that we can provide high-quality legal services that can benefit your case and achieve a favorable outcome. With a foundation of trust and respect, we aim to build a case that properly displays your situation, suffering, and needs to the opposition. We are not afraid to take your claim all the way to court if we believe that you can achieve a higher level of compensation.
For more information, or to schedule an initial meeting with us, please contact Canlas Law Group.