Cerritos Workers Compensation Attorney
Workers' compensation law has been designed and enforced in California to ensure that employees who are injured or become ill directly from experiences at their job receive the medical care and benefits they need to recover and support themselves and their families. Many injured Californians rely on the workers' compensation system to help them get back on their feet.
Workers' compensation claims ensure that no one is left to shoulder the financial burden of an injury or illness that was sustained at work. Every employer of the Golden State is required to provide workers' compensation coverage for their employees, so once an individual becomes injured on the job, they can begin to seek the benefits they need without delay.
At Canlas Law Group, our knowledgeable and experienced workers' compensation lawyers have a deep understanding of California law and know how to navigate the complex claims process to get our clients the full number of benefits they are rightfully owed. If you or someone you love has been injured at work, we encourage you to contact our firm today for a free consultation.
During our consultation, we will assess your claim with great detail, answer any questions or concerns you may have, and help you understand all of your legal options moving forward. If we believe you have a strong case, we will fight tirelessly to maximize the compensation you earn.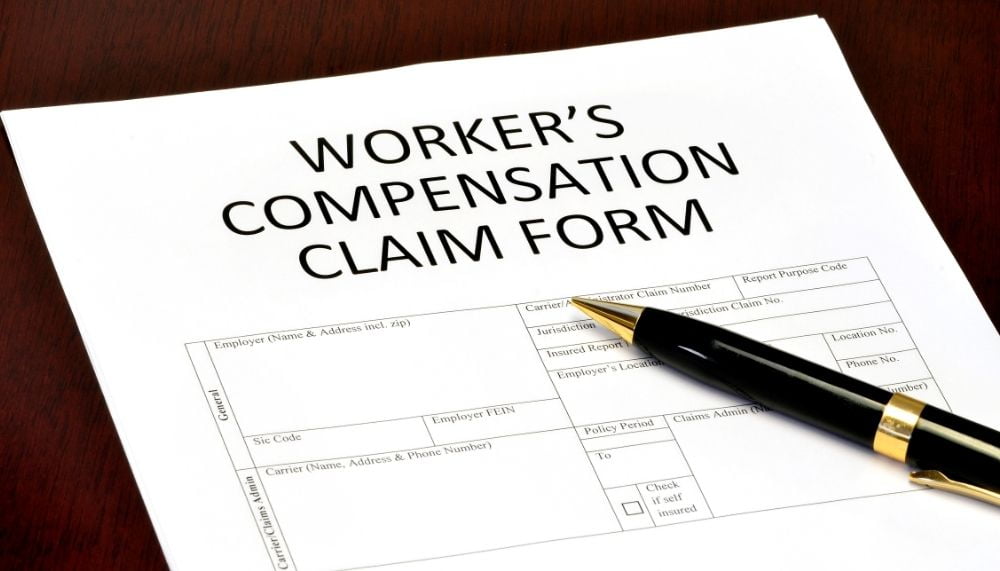 Do I Need to Hire a Cerritos Workers' Compensation Attorney?
You are not required to hire a workers' compensation attorney in California, but doing so can help secure the full amount of benefits you are owed. The workers' compensation claims process in California is complex, and there are many deadlines that must be met for your claim to be considered. An experienced attorney knows how to navigate the system and ensure that your claim is filed correctly and on time. Additionally, if your claim is denied, they can help you file an appeal and represent you in court.
You may risk missing a deadline or failing to file the necessary paperwork by not hiring an attorney, which could result in your claim being denied. If your claim is denied, you will have to start the process over from the beginning, which can be both time-consuming and frustrating. Not having the money you need to support yourself and your family after an injury adds more stress to an already difficult situation. Obtaining the full benefits to which you are entitled under the law is important, and hiring an attorney can give you the best chance of successfully securing them.
What Should I Do If I have an Injury at Work?
If you are injured at work, the first thing you must do is notify your employer and seek medical attention as soon as possible. Once you have seen a doctor and have been treated for your injuries, you can begin the process of filing a workers' compensation claim.
You will need to fill out a workers' compensation claim form and submit it to your employer. Your employer will then have the option to accept or deny your claim. If your claim is accepted, you will begin to receive benefits. If your claim is denied, you can file an appeal.
What Are the Different Types of Workers' Compensation Benefits?
There are four different types of workers' compensation benefits in California: medical benefits, temporary disability benefits, permanent disability benefits, and death benefits.
Medical benefits will pay for all of your reasonable and necessary medical expenses related to your workplace injury or illness. This includes doctor's visits, hospital stays, prescriptions, and therapies.
Temporary disability benefits will provide you with income replacement if you are unable to work while you are recovering from your injuries. Typically, these benefits are two-thirds of your regular wages and are available for an extended period of time.
Permanent disability benefits will provide you with income replacement if your injuries prevent you from returning to work. These benefits are based on your level of disability and your ability to earn an income.
Death benefits will provide financial assistance to your surviving spouse and dependents if you die as a result of your workplace injury or illness. These benefits can be used to cover funeral and burial expenses, as well as lost income.
The Most Common Workplace Injuries That Qualify for Workers Compensation
There are many different types of workplace injuries that can qualify for workers' compensation. Some of the most common injuries include:
Slips, trips, and falls: It is your employer's responsibility to maintain a safe workplace. This includes protecting you from hazards that could cause you to slip, trip, and fall. Examples include wet floors, cluttered walkways, and uneven surfaces.
Repetitive motion injuries: Repetitive motion injuries are caused by performing the same task over and over again. These injuries can occur in any occupation but are most common in assembly line work, office work, and healthcare.
Back and neck injuries: Back and neck injuries are some of the most common injuries in the workplace. They can be caused by lifting heavy objects, falling, or being involved in a car accident.
Head injuries: Head injuries range from mild concussions to severe traumatic brain injuries. They can be caused by falling objects, car accidents, and violence in the workplace.
Injuries from lifting or carrying: Many employees are required to lift or carry heavy objects as part of their job. This can lead to injuries of the back, neck, shoulders, and arms that can be very painful and debilitating.
Workplace violence: This is a growing concern in the United States. It can include everything from verbal abuse to physical assault. If you are the victim of workplace violence, you may be entitled to workers' compensation benefits while you spend time away from work recovering.
This is not an exhaustive list of qualifying workplace injuries but demonstrates that many different types of injuries can be covered resulting from many different types of commonly seen workplace accidents.
What If My Employer Denies My Work Injury Claim?
If your employer denies your claim, you have the right to file an appeal. An appeal must be filed within one year of the date of the denial. The most effective appeals include:
Supporting documentation from your doctor or other medical professionals
Witness statements from co-workers or others who saw the accident happen
Photos or video evidence of the accident or your injuries
Evidence that you have suffered financial losses because of your injuries
A written statement from your employer explaining why your claim was denied
Any proof of wrongdoing or discrimination from your employer as to why your claim was denied
An experienced workers' compensation attorney can help you to gather the evidence you need to support your appeal and give you the best chance of success.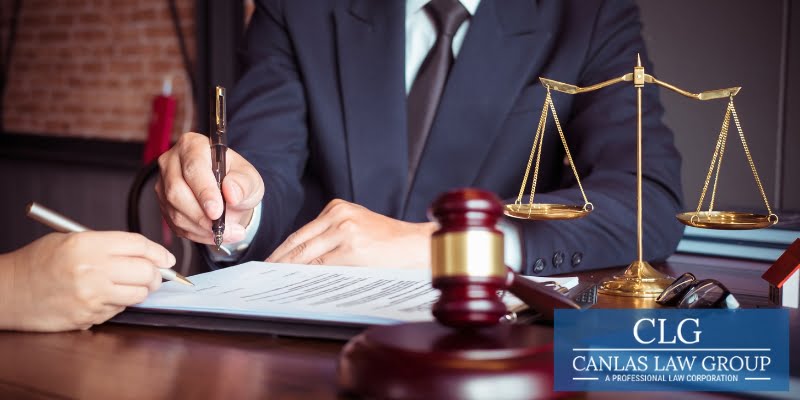 Tips for Preventing Workplace Injury
There are many things that you can do to prevent workplace injuries. Some tips include:
Wear proper safety gear: This includes things like hard hats, safety glasses, and steel-toed boots that can safeguard you from falling objects, chemicals, and other hazards.
Follow your company's safety procedures: Your employer should have specific safety procedures in place to protect you from injuries. Make sure you understand these procedures and follow them at all times.
Report hazards immediately: If you see a hazard in your workplace, report it to your supervisor immediately. Do not try to fix it yourself, as this could put you in danger.
Take breaks often: If you are performing a task that is repetitive or strenuous, take breaks often to avoid injuries. Engaging in targeted exercises to keep your muscles loose can also help.
Listen to your body: If you are in pain, take a break and see a doctor. Ignoring pain can lead to serious injuries and extend the time it takes to recover.
Be aware of your surroundings: Pay attention to what is always going on around you. This can help prevent you from being injured in a workplace accident.
Lift heavy objects properly: If you must lift heavy objects, use proper lifting techniques to avoid back injuries. This involves bending at the knees, not the waist, and using your leg muscles to lift.
These common-sense tips can help you to avoid many of the most common workplace injuries. However, even the most safety-conscious workers can still be injured on the job. If this happens to you, make sure you understand your rights and get the Cerritos workers' comp benefits you are entitled to.
What Qualities Should I Look for in an Employer Workers' Compensation Attorney?
When you are looking for a workers' compensation attorney, there are several qualities you should look for, including:
An attorney experienced in workers' compensation law: You want an attorney who knows the ins and outs of workers' compensation law and who has a successful track record of helping clients get the benefits to which they are entitled.
An attorney who is available to answer your questions: You should be able to get in touch with your attorney when you have questions or concerns. The attorney should also return your calls and emails in a timely manner.
An attorney who is aggressive: Your attorney should be prepared to fight for your rights and get you the maximum benefits amount to which you are entitled.
An attorney who is compassionate: You should feel like your attorney cares about you and your case. The attorney should be willing to listen to your story and help you through this difficult time.
Striking the right combination of these qualities can be difficult, but it is important to find an attorney with whom you feel comfortable and who you can trust to help you with your case.
FAQs About Cerritos, CA Workers Compensation Law
How much do workers comp lawyers charge in California?
Workers' compensation lawyers typically charge a contingency fee, which means that they only get paid if they win your case. The amount of the contingency fee will vary depending on the lawyer, but it is usually a percentage of the benefits you are awarded.
What are the five classifications of workman's compensation cases?
The five classifications of workers' compensation cases are:
Permanent disability: This includes injuries that result in a permanent disability, such as paralysis or loss of a limb.
Temporary disability: This includes injuries that result in a temporary disability, such as a broken bone or a concussion.
Medical benefits only: This includes injuries that do not result in a disability but still require medical treatment, such as a sprained ankle.
Death benefits: This includes cases where the worker died because of a work-related
Supplemental job displacement benefits: This includes cases where the worker is unable to return to their previous job due to a work-related injury but could still perform other types of work.
Is California an exclusive remedy state for workers' compensation?
California is an exclusive remedy state, which means that workers' compensation is the only type of benefits that an injured worker can receive. However, exceptions to this rule do exist, such as when the employer is found to have acted in a grossly negligent manner or if dual capacity doctrine applies.
What should you ask your workers comp attorney in California?
Some of the most helpful questions you can ask your workers' compensation attorney include how long they have been practicing law, how many workers' compensation cases they have handled, and what their success rate is. You should also ask about the contingency fee, how it works, and what you can do to help your case while they are working on it.
Contact Your Cerritos Workers' Compensation Lawyer Today
If you or someone you know has been injured at work, contact Canlas Law Group today for a free consultation. Our law firm exists to help injured workers get the benefits they need and deserve. We want to help create a world where people can go to work without fear of being injured, and we believe that starts with protecting the rights of workers. From our first meeting, we will work tirelessly to help you get the maximum benefit amount to which you are entitled under the law. Contact us today, and let's begin working on your case and getting you the benefits you need to get your life back on track.