Long Beach Workers' Comp Attorney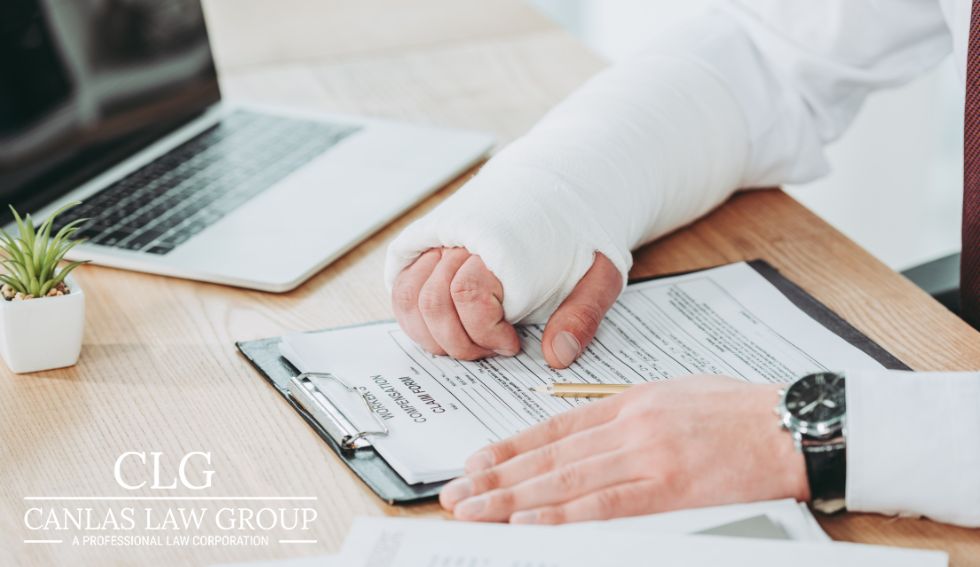 California enforces some of the most robust workers' compensation laws in the country, requiring almost every employer to have workers' compensation insurance for injured employees. If you work in Long Beach and suffer any type of injury while working, or if you acquire an illness or medical condition from work, you likely have grounds to seek workers' compensation benefits that may help you recover.
Helping Injured Employees Secure Workers' Compensation Benefits in Long Beach
The workers' compensation claim filing process is like filing most other types of insurance claims, with a few notable exceptions. Primarily, you may need to contend with your employer's involvement in the claim filing process. While most Long Beach area employers fulfill their legal responsibilities to their injured workers under the state's workers' compensation laws, some do not, and some go as far as to directly retaliate against their injured employees.
Navigating the workers' compensation claim filing process and your related legal issues on your own would be very challenging, especially after suffering a serious injury from work. While it's technically possible for you to pursue your workers' compensation benefits on your own, you will have a much easier time with the process and better chances of maximizing your benefits when a Long Beach workers' compensation attorney represents you. The Canlas Law Group provides client-focused legal counsel to injured workers in Long Beach, and we can leverage our significant professional experience for you after a workplace injury.
What You Can Expect During the Process of Filing a Claim
Both employees and their employers have specific responsibilities when it comes to claims for workers' compensation benefits. Employers are legally required to provide their injured workers with the materials and information needed to file their claims for benefits, document workplace injuries in formal incident reports, and refrain from any retaliatory actions against their injured workers. Employees are required to notify their supervisors promptly of their injuries and submit their claims for benefits within the applicable statute of limitations.
When you are hurt at work, you should notify your supervisor and seek medical care immediately. If your injury is serious and demands emergency treatment, you can see any available doctor. If you are able to do so safely, you should visit a workers' compensation physician approved by your firm's insurance carrier. If you need to see another doctor for emergency treatment, you should plan to see a workers' compensation physician for an evaluation once you stabilize. This workers' compensation doctor will assign you a disability rating that determines the scope of benefits you are eligible to receive from the insurance company and how long those benefits will continue.
Benefits Available for Injured Workers in Long Beach
The main purpose of workers' compensation insurance is to provide the financial support an injured worker needs for the medical care their injury requires and to offset the economic impact of the inability to work. Generally, an injured worker can receive two kinds of benefits from a successful claim: medical expense coverage and disability benefits.
Your firm's workers' compensation carrier should cover any and all medical care you need to reach maximum recovery from your injuries. This includes immediate treatment costs as well as the rehabilitation costs you may need to fully recover. When it comes to disability benefits, these can be paid in different formats to reflect your diminished earning capacity or inability to work.
When an injured worker in Long Beach can handle light duty or otherwise cannot earn the income they did before their injury occurred, the insurance company may award them partial disability benefits. This type of disability benefit aims to make up the difference in their earning power. The claimant will have to report their weekly earnings to the insurance company and keep them updated on their recovery to maintain eligibility for partial disability benefits.
If an injured worker cannot work at all during their recovery, they can receive total disability benefits each week for up to 104 weeks. Each weekly payment will be roughly 67% of the average the claimant earns weekly during the year before their injury. For example, if you typically earn $1,200 per week, you should expect around $800 per week in disability benefits until you are able to return to work and earn as much as you did previously.
What to Expect From Your Attorney
Hiring the right Long Beach workers' compensation attorney can have a dramatic positive impact on your recovery efforts. The right attorney can help you approach the claim filing process with confidence, completing all necessary forms and gathering the documentation you will have to submit to the insurance carrier. If you encounter any disputes with your employer and/or their insurance company, you will be prepared to address these effectively as possible.
Workers' compensation insurance typically prevents an injured worker from filing a personal injury claim against their employer for a workplace injury, but only if the employer has appropriate insurance coverage and fulfills their legal obligations to their employee. If a third party is responsible for the injury, you may have grounds to file not only a claim for workers' compensation benefits but also a third-party personal injury claim against this liable party.
Ultimately, you could face many unexpected challenges as you seek recompense for the injury, and the right attorney can make the entire recovery process much easier to handle and more likely to generate the results you hope to see. The sooner you connect with a Long Beach workers' compensation attorney you can trust, the more likely you are to reach a positive outcome for your case.
FAQs About Long Beach, CA Workers Compensation Laws
What Is the Five-Year Rule for Workers' Compensation Benefits?
The five-year rule with workers' compensation refers to the five-year window in which benefits can be awarded to an injured worker. It's possible for the claimant to receive up to 104 weeks' worth of disability benefits, but these benefit payments do not necessarily need to be paid consecutively. It's possible for an injured worker to spread their 104 payments over a five-year period. Your Long Beach workers' compensation attorney can provide guidance if you need to customize your benefits schedule along any such lines.
Can an Employee Be Terminated While on Workers' Compensation?
California is an at-will employment state, meaning both an employee and their employer have the right to terminate a working relationship at any time with or without notice. It is possible for an employer to terminate an employee who is on workers' compensation, but only if they have legal grounds to do so. Firing an employee simply to avoid workers' compensation benefits would be illegal, and if the employer takes punitive action against an injured worker without just cause, it could amount to illegal retaliation.
How Much Can I Get in Workers' Compensation Benefits in Long Beach?
Most injured workers will qualify to get full coverage of their medical expenses, including immediate and future healthcare costs they incur from their injury. They will also receive disability benefits reflecting their diminished capacity for gainful work. It's possible to receive partial disability benefits if you cannot earn as much money due to your injury, or total disability benefits can be awarded if you cannot work at all while you recover. Your Long Beach workers' compensation attorney can help maximize the benefits you obtain for the injury.
Can I File a Personal Injury Claim for a Work Injury?
The workers' compensation system works to provide injured workers with financial relief, but it also serves to protect employers from civil liability for their employees' injuries. You usually cannot make a civil claim against your employer unless they intentionally injured you somehow or if they had not purchased workers' compensation insurance. If someone outside work caused the injury, your Long Beach workers' compensation attorney can help file your claim for benefits and then assist you with filing a third-party personal injury claim against the liable party.
How Much Will It Cost to Hire a Long Beach Workers' Compensation Attorney?
The Canlas Law Group makes our legal counsel as accessible as possible to those who need it most with contingency fee billing. Under a contingency fee agreement, our client is not required to pay upfront or ongoing attorneys' fees. Instead, our firm takes a percentage of the client's final case award, but only if we win their case. If our firm cannot obtain a recovery for you for any reason, there is no fee at all, so there is no risk to you by hiring our firm to represent you in a workers' compensation claim.
The Canlas Law Group has many years of professional experience helping clients in Long Beach and surrounding communities with their workers' comp claims. We understand the stress and uncertainty that your situation is likely to cause, and we want to help you through this problem as effectively as possible. If you want to learn what a Long Beach workers' compensation attorney can do to assist you with your recovery, contact us to set up a free consultation with our firm.