Buena Park, CA Workers' Compensation Attorney
If you get injured at work, it is important to know your rights. Understanding employee protections can help you get the support you need to heal properly and return to work as quickly as possible. Fortunately, Buena Park, California has a fairly robust workers' compensation and worker protection system that can help you when you have been injured on the job.
Despite this, a workers' compensation claim can be incredibly difficult. The insurance companies that provide the insurance often try to avoid paying to support their own profits and bottom lines. This hurts workers who have already suffered significantly. If this happens to you, you can take legal action with the help of a qualified workers' comp attorney. Proper legal representation will ensure that the insurance company upholds its obligation to support you after a workplace accident.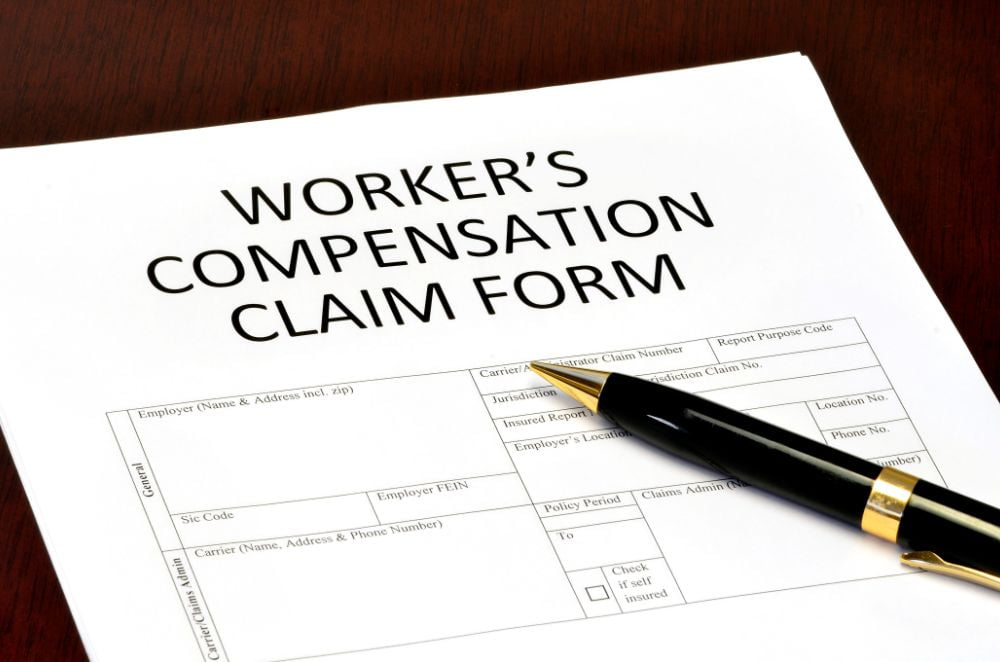 Table of Content
<H3> Canlas Law Group: Your Buena Park Workers' Compensation Attorneys
<H3> What Is a Workers' Compensation Case?
<H3> Why Do I Need a Workers' Compensation Attorney?
<H3> Evidence of a Workplace Injury
<H3> Personal Injury and Workers' Comp
<H2> FAQs About Buena Park, CA Workers' Compensation Law
Canlas Law Group: Your Buena Park Workers' Compensation Attorneys
Our team at Canlas Law Group is highly trained and qualified to help you with your workers' compensation case. With many decades of combined experience, we have the resources and understanding to create a proper argument in your favor. No other Buena Park law firm has the same level of expertise in workers' compensation as we do.
We work diligently both in and out of the courtroom to build a solid case for you. We know how impactful workers' compensation is to many people and how difficult it would be to pay medical bills without it. We are passionate about workers' rights and will fight tenaciously for yours.
Though we are ruthless in court, we are always sympathetic and understanding in our meetings with you. We know that you have been through a lot, and any medical issue can cause a lot of vulnerability and fear. Our team is here to reassure you and build a reliable case that gets you back to work in no time.
What Is a Workers' Compensation Case?
Workers' compensation insurance is a type of protection that all employers in California are required to have. This insurance provides financial support if an employee gets hurt while at work. The insurance protects the employer from having to pay expensive medical bills, and it protects the employees by providing funding for medical bills associated with the workplace accident.
There are very few situations in which a California employee's workers' compensation claim can be denied. Workers' compensation insurance can only deny your claim if:
You were under the influence of drugs or alcohol when the accident occurred.
You were fighting, roughhousing, or otherwise misbehaving and caused the accident.
You got hurt outside of work while off of company property.
In all other situations, workers' compensation should cover your workplace injury costs. Unfortunately, many workers' compensation insurance companies will try to use the above excuses when they are not viable. They may claim that you did something wrong when you did not or try to prove that you were hurt elsewhere and are trying to collect a settlement unfairly. They are looking out for their own profits and often hurt workers in the process.
A workers' compensation case allows you to go to court to prove you deserve workers' compensation after an insurance company denies your claim. We can show the insurance company that you were hurt on the job and in a legitimate situation. The judge and jury will ultimately decide who is correct, resolving the issue.
Why Do I Need a Workers' Compensation Attorney?
If a workers' compensation insurance company denies your claim, it can be extremely difficult to fight back. These companies always have a team of lawyers on hand who are trained to defend the company against claims like yours. They often have years of practice and know how to manipulate the situation to suit their client's needs. Fighting against attorneys of this caliber without legal representation of your own is a losing battle. You will surely be unable to win your case and be responsible for medical bills that you should not have to pay.
Keep in mind that you are fighting for a significant settlement. Medical bills are often extremely expensive, especially if you have a severe injury or ongoing condition because of your workplace accident. Few workers can afford to pay their own unexpected medical bills after a workplace accident, so the money from the insurance company is crucial. You need to do all you can to win your case for the sake of your ongoing well-being and family finances.
Finally, it is important to remember that you will still be healing while your court case progresses. Adding the stress of representing yourself in court will only impede your healing process and make your injuries worse. It is best to trust a professional with the legal work while you relax and properly recover from your injury.
Evidence of a Workplace Injury
When your case proceeds to court, you will need to show proof that your accident was legitimate and that the situation does not fit into any of the disqualifying categories listed above. Your attorneys will do this by presenting and discussing various pieces of evidence in support of your case and dismantling any proof that your opposition provides for their argument.
Your attorney will collect various pieces of evidence to prove their point, such as:
CCTV or video footage of the accident.
Photos of the accident scene and injuries.
Firsthand accounts of what happened.
Medical records, drug tests, and doctor's notes.
Official company records of the accident.
You can support your case by taking various photos and videos after the accident if you are able to. Request copies of your medical records, and note the other workers who are nearby and may have witnessed the accident. This information will be extremely useful for your attorney and may help you to win your case.
Personal Injury and Workers' Comp
Because workers' compensation insurance is mandatory, the state of California does not allow employees to sue their employers after an accident. However, you may be able to create a claim against a third party who was involved in the accident.
For example, if your coworker was joking around with the machinery and caused the equipment malfunction that injured you, you may be able to create a personal injury claim against your coworker for their role in the injury. If you win this claim, you can receive extra compensation that makes up for lost working hours, extra medical support, and other costs associated with your accident.
Our attorneys specialize in personal injury as well as workers' compensation claims. If you are able to file both, we can help you navigate your cases simultaneously.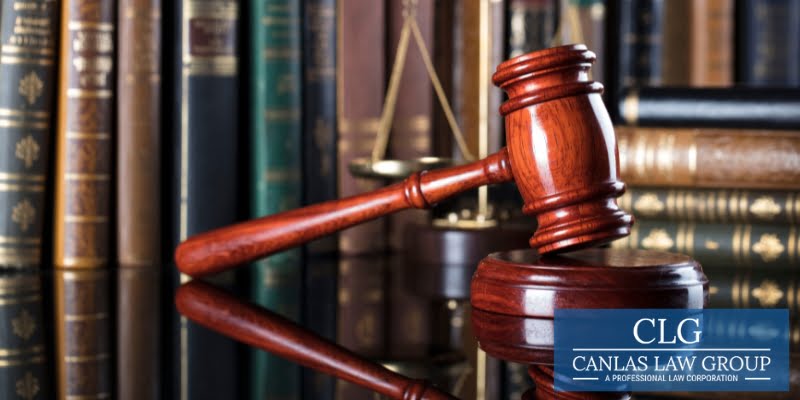 FAQs About Buena Park, CA Workers' Compensation Law
What Is the Highest Workers' Comp Settlement?
The highest-ever workers' compensation settlement was $10 million. However, most settlements are between $2,000 and $50,000, with the average being $20,000. Your settlement will depend upon the severity of your injuries and how much medical attention you require. When you hire a workers' compensation attorney from Canlas Law Group, we can help you estimate how much you will receive if you win your case.
Do I Need a Lawyer for a Workers' Compensation Case in CA?
Though an attorney is not required for your workers' compensation case, it is always best to hire one. The insurance company that denied your claim surely has a team of highly qualified attorneys to defend the business, and without proper representation, you will be unable to refute their claims. Even if you feel that your case is straightforward, the attorneys will spin the situation in their own favor and make you seem in the wrong.
How Much Do Workers' Comp Attorneys Charge in CA?
Generally, California workers' comp attorneys take a percentage of your settlement. All firms are different, so be sure that you speak with potential attorneys about their fee structure and pricing. This will help you to be prepared to pay the bill and will ensure that you can ultimately afford their services. This allows you to avoid any lapses in representation, which can kill your case.
What Makes a Good Workers' Comp Attorney?
Experience is the top indicator of a good workers' compensation attorney. Be sure potential attorneys have experience in cases like yours and that they won a large amount of those cases. You should also make sure that you feel comfortable around any workers' compensation attorneys you are considering. You will need to speak openly with them, and it is important that you feel comfortable telling the truth. Feel free to interview several firms before choosing your legal representation.
Contact Canlas Law Group
Our team understands the frustrations and challenges that accompany a workers' compensation claim, claim denial, and court case. Throughout our many years in this business, we have honed our skills to provide our clients with the most effective and powerful representation possible. We provide you with the highest likelihood of winning your case and receiving the workers' compensation settlement that you deserve.
For more information about how our firm can build your case, contact Canlas Law Group online today.