Pico Rivera Workers' Compensation Attorney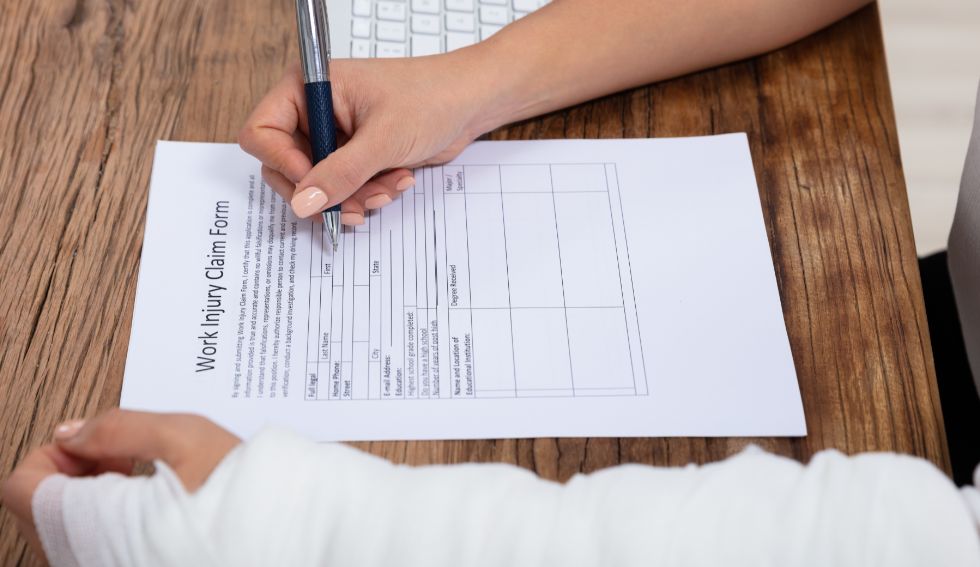 Getting hurt on the job in Pico Rivera, CA can have far-reaching consequences. An injury can cause extensive medical care and ongoing issues. It can also prevent you from continuing to work in your chosen career field. A workplace accident has the power to derail your future and put your family and finances in a vulnerable position.
Fortunately, California aims to protect workers through workers' compensation laws and standards. If you are facing the fallout of a workplace accident, or simply work in the state of California, it is essential to understand the workers' compensation laws that apply to your situation.
Hiring an employment attorney for your workers' compensation gives you a better likelihood of earning the financial support and protection that you deserve. When facing a workers' compensation claim, no firm is better equipped to represent you than our team at Canlas Law Group.
Canlas Law Group: Premiere Pico Rivera Workers' Comp Lawyers
During our many years in business, our team has created a firm and community based on trust, respect, and justice. We aim to form strong bonds of trust with each of our clients. We work diligently in each case that we take on. As our client, you can expect to feel valued, listened to, and confident in your case.
We have no patience for many of the issues that arise in workers' compensation law. If you are experiencing roadblocks in your workers' compensation claim process, our team can work diligently to resolve the issue. We do not stop until we have done everything in our power to get you the compensation that you deserve after a workplace accident or injury.
No two workers' compensation claims are the same. Our experience has given us a wide knowledge base on which to build your case. You can trust us with your claim because we care about the outcome. Our firm can work tirelessly to achieve the most favorable possible results.
What Is Workers' Compensation?
Workers' compensation is a type of insurance that employers purchase to protect their businesses. If there is an accident or injury in the workplace, an employer will file a claim with their workers' compensation insurance. This can result in a settlement for the injured employee. The settlement should cover major expenses associated with the accident.
California requires that all companies with one or more employees have workers' compensation insurance. This protects employers by ensuring that they do not have to pay if one of their workers gets hurt. It also protects employees by allowing them access to insurance coverage if they get hurt at work. Because all employers have this insurance, employees are not permitted to file personal injury claims against their employer for any workplace injuries.
An employee may file a workers' compensation claim if they get hurt at any point during the workday. Contrary to popular belief, the worker does not need to be directly performing the mechanics of their job when they get injured to qualify. Even injuries that occur while walking to the bathroom, taking a break, getting a glass of water, etc. qualify a worker for compensation. In fact, there are only a few situations that may make an employee ineligible for workers' compensation, including:
The employee was under the influence of drugs or alcohol when the accident occurred.
The employee caused the injury or accident on purpose to collect insurance money or get time off.
The employee was fighting or roughhousing when the injury occurred.
The injury happened off company property and outside of the employee's job tasks.
In all other situations, an employee should be covered by their employer's workers' compensation policy if they get hurt at work.
Insurance Company Conflicts and Workers' Compensation in Pico Rivera, CA
Insurance companies, though they claim to protect their clients, are most concerned with their profits and income. These businesses make a significant effort to avoid paying for client injuries. Their tactics are covert and difficult to identify if you do not know what to look for. Many people jeopardize their workers' compensation claim by working directly with their employer's insurance company.
The first tactic that insurance companies often use is to intimidate or confuse clients on the phone. Insurance companies aim to get the employee to say something that admits fault or releases the insurance company of its liability. There are several tactics they use to accomplish this:
Asking loaded or leading questions
Pressuring employees to make statements
Leaving harassing voicemails
Recording calls
The adjusters who make these calls are highly trained and can get you to relinquish your rights inadvertently.
In some cases, insurance companies even have an investigator follow victims as they go about their daily activities. By doing this, insurance companies hope to find evidence that the employee is not injured. or they are making the situation seem worse than it is. For example, you broke your leg at work, and they saw you walking your dog. They could use that as evidence that you were falsifying your experiences to get money, even if that was not the case.
Why Do I Need an Attorney?
Navigating the workers' compensation process is much more complicated than it seems. Between the insurance company's predatory tactics and the mountain of paperwork you will receive, it is easy to make key mistakes that slow or halt the whole process. To get compensation quickly and efficiently, you should hire legal representation.
You cannot legally file a personal injury claim against your employer for a workplace accident. However, you can file a personal injury claim against a third party whose negligence contributed to your injury. For example, your coworker drove a forklift without a license and caused an accident that broke your arm. You can file a personal injury claim against your coworker. However, to do so, it is important to have attorney representation. When your workers' compensation lawyer also practices personal injury law, like our team at Canlas Law Group, you can turn to one person for all your legal needs. This maximizes your potential settlement while minimizing the effort on your part.
Finally, it is essential to remember that your health and safety are top priorities during this process. If you attempt to represent yourself, you add stress and anxiety to an already difficult situation. Many people who represent themselves experience regressions in their healing process. Sometimes, they even cause lasting health issues for themselves. It is important to seek professional legal help and allow yourself the time and space to rest and recover.
FAQs About Pico Rivera,CA Workers Compensation Law
What Percentage Does a Workers' Comp Attorney Take in California?
A California workers' compensation judge will authorize your attorney to take either 10%, 12%, or 15% of your workers' compensation settlement. This decision depends on the complexity of your case and the level of effort on your lawyer's part. If you have questions or concerns about compensating your attorney, open a dialogue with them before you officially hire them. This way, you can understand your financial obligation and do not encounter any surprise costs.
How Do I Maximize My Workers' Comp Settlement in California?
The only way to maximize your settlement is to provide evidence that is so airtight that the insurance company and the court cannot refute its validity. The most effective way to acquire this kind of evidence is to obtain it soon after the accident. Seek medical care as soon as possible. You should also retain the records from your appointment. Take photos and videos of your injuries and the accident scene. Also, get copies of any CCTV footage of the event.
How Is California Workers' Comp Calculated in Pico Rivera, CA?
Workers' compensation should cover all your medical expenses associated with the accident. While you are out of work to heal from the accident, you should receive ⅔ of your normal weekly wage. The insurance should also cover temporary or permanent disability if you are eligible for these programs. Unfortunately, it is difficult to calculate your workers' compensation settlement amount without details about your case. Ask your attorney about any case-specific questions that you may have.
What Is a Workers' Compensation Lawyer?
A workers' compensation lawyer is a legal professional who represents victims in workers' compensation claims. They can:
Help you file paperwork.
Speak to insurance companies on your behalf to preserve your case.
File a personal injury claim if a third party's negligence contributed to your workplace accident.
Explain any details of your case that may be complicated or confusing.
Work as your legal advocate throughout the process.
Contact Canlas Law Group
Our team at Canlas Law Group is passionate about protecting California workers. No matter what kind of workers' compensation claim you are facing, we feel confident that we can provide legal counsel that suits your needs. Our experience gives us a solid foundation in this field. We offer our clients an advantage when navigating the complicated and ever-changing landscape of workers' compensation laws.
For more information about our firm, or to schedule an initial consultation with us, please contact Canlas Law Group today.