Huntington Park Workers Compensation Attorney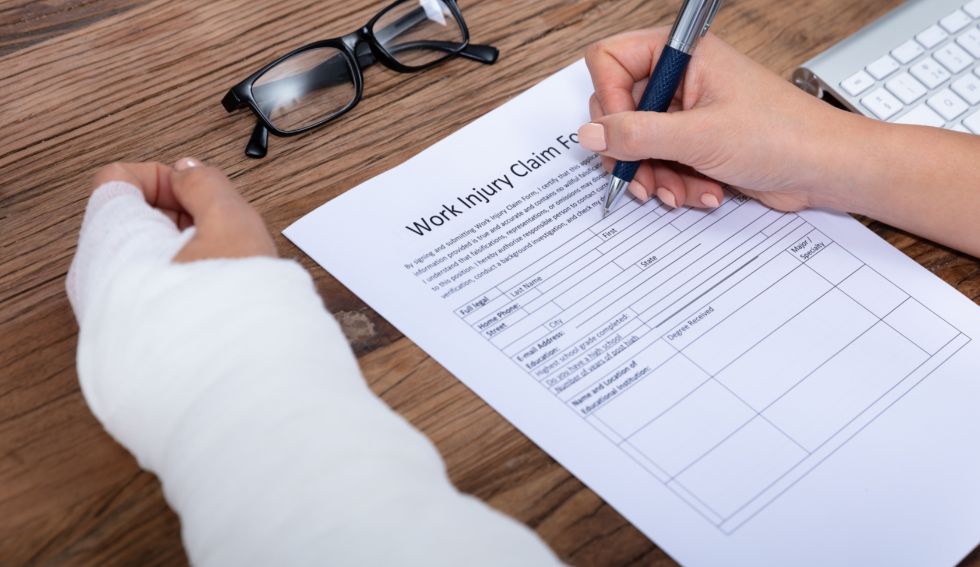 Whether you love your job or view it as a source of financial stability, you should not feel that your personal health and safety are jeopardized by your work. Unfortunately, this is not the reality in many Huntington Park, CA situations. Workplace accidents and injuries happen daily in a variety of industries.
In response to workplace risk, California has robust workers' compensation laws that protect workers and employers alike. Because of these laws, workers' compensation should be fairly easy to access. However, many people still encounter roadblocks or delays with their claims.
If you are facing a workers' compensation claim, it is beneficial to hire professional legal representation to help you. Our attorneys at Canlas Law Group have extensive experience in this area. We can offer crucial legal counsel during this difficult time.
Canlas Law Group: Reliable Workers' Compensation Attorneys in Huntington Park
If you have sustained an injury at work, our team of attorneys is here to represent you. We have been in business for many years and have seen hundreds of workers' compensation claims. This experience is extremely valuable for our clients. Our firm offers a level of insight into these cases that is unmatched in the Huntington Park legal community.
Our top priority is fostering a relationship of trust and respect with our clients. You can rely on us to offer honest and comprehensive legal counsel as you navigate your workers' compensation claim. The claims process may seem confusing at first glance. However, you can make empowered and informed decisions about your future with Canlas Law Group by your side.
What Is Workers' Compensation?
The workers' compensation system is a type of insurance policy that employers purchase for their businesses. These policies cover the cost of accidents and injuries if an employee gets hurt on the job. This insurance coverage protects both employers and employees. Neither will have to pay for expensive damages and injuries that result from workplace accidents.
California requires that all employers have workers' compensation insurance, even if they are the only employee in their company. Because of this, every employee in California should be protected if they get hurt at work. In return, employees cannot sue their employers for a workplace injury because they have access to workers' compensation insurance settlements.
Workers' Compensation Coverage
Many people are surprised at the amount of support that workers' compensation can offer after an accident. Workers' compensation should cover:
Medical bills associated with the accident
Compensation for time spent away from work to heal from the resulting injuries
Temporary and/or permanent disability benefits, if applicable
Vocational retraining if the employee cannot return to work
Death benefits if the employee does not survive the workplace accident
You do not need to be directly doing your job to be eligible for a workers' compensation settlement. If you are engaging in normal and acceptable workplace behavior at the time of the accident, you should be covered. For example, if you slip and fall in the break room while getting a cup of coffee, the resulting injury should be covered. Although getting coffee from the break room is probably not in your job description, it is a normal workplace activity.
Workers' compensation will not cover injuries in which the victim:
Was under the influence of drugs or alcohol
Was roughhousing or fighting
Caused the injury purposefully to obtain insurance money
Sustained the injury outside of work
Workers' compensation should cover most other injuries.
Personal Injury and Workers' Compensation
California law does not permit employees to file a personal injury claim against their employer for workplace injuries. To qualify for this protection, though, the employer must have the legally mandated workers' compensation insurance. However, an employee may file such a claim against a third party whose negligence contributed to the accident and resulting injury.
For example, a coworker came to work under the influence of alcohol. Later that day, they caused an accident that broke your leg. You could open a personal injury case against them for causing your injury.
Personal injury claims rely on negligence to be valid. This means that the third party must have either broken the law in some way or neglected their professional responsibilities at work. If no one else contributed to the accident through negligence, the accident was a true mistake. You cannot file a valid personal injury claim.
When browsing for workers' compensation attorneys, it can be helpful to look for a firm that also practices personal injury law. This way, if you discover that a third party contributed to your workers' compensation injury, you already have legal representation to help build your personal injury claim. Our team at Canlas Law Group has significant experience in both areas.
Insurance Companies During Workers' Compensation Claims
Although many people believe that insurance companies aim to help them, in reality, they are businesses that look out for themselves. Most insurance companies will do whatever they can to avoid paying for a claim. Workers' compensation insurance companies are no different.
These companies cannot outright refuse to pay for a valid claim. However, they can work to get a victim to admit fault or otherwise relinquish their right to a settlement. They may do this by:
Harassing you with phone calls and voicemails, implying that you must speak with them
Asking leading questions
Spinning your statement to meet their needs
Hiring a private investigator to follow you and determine if your daily activities are consistent with your injury claim
Insisting on drug and alcohol testing, even if the results cannot prove that the victim was under the influence at the time of the accident
These are just a few of the predatory tactics that are common for insurance companies. The most effective way to protect yourself against these methods is by hiring an attorney to represent you. When you have legal representation, you can send all insurance queries directly to your attorney. We can handle these questions and tactics because we are prepared for them. We have experience giving insurance statements without relinquishing our clients' rights or cases.
FAQs About Huntington Park,CA Work Injury Compensation Law
What Is the Maximum Payout for Workers' Compensation in California?
There is no upper limit to the payout that workers' compensation can offer. Your payout will depend on the circumstances of your case, especially the severity of your injuries. The average settlement is between $2,000 and $20,000. Some people receive temporary or permanent disability benefits, which can increase their settlement. Speak with one of our attorneys to get a better idea of what you may receive. We can also show you how to strengthen your workers' compensation claim.
Does Surgery Increase Workers' Comp Settlements in California?
Yes, getting surgery can increase the amount of money that you receive from workers' compensation insurance. Surgery is expensive, and workers' compensation is liable for the cost of all medical care associated with the claim. If your doctor determines that surgery is necessary in your case, the insurance company will have to pay, which will drive up the cost of your settlement. The more serious your injury is, or the more support it requires, the larger your settlement will be.
Do All Workers' Comp Cases End in a Settlement in California?
Yes, all workers' compensation cases technically end with some sort of settlement. However, there are situations in which the court finds that the workers' compensation insurance is not liable for the damages that have occurred. In these situations, the case settles, but no monetary settlement is awarded. Ending in a settlement simply means that all cases come to a resolution at some stage of the process. Some cases settle outside of court, while others go to trial.
How Much Is a Workers' Comp Settlement for a Back Injury in California?
The settlement for your back injury will depend on how serious it is. It is also determined by how much it affects your ability to work and live your life. Because your back is central to most activities, back injuries are more likely to yield large settlements than something like a broken wrist. However, having a back injury does not entitle you to a certain settlement. To learn how much you may be able to obtain, speak to a lawyer.
Can I Sue My Employer for a Workplace Accident?
No. California law prohibits employees from suing their employer for a workplace accident if their employer has workers' compensation insurance. However, you may sue a third party who caused or contributed to the accident. Personal injury claims require an attorney to build and argue your claim. Our team at Canlas Law Group practices both employment law and personal injury law.
Contact Canlas Law Group
Our team at Canlas Law Group can help you navigate your workers' compensation claim, regardless of its complexity or contributing factors. Our experience in this area provides our clients with the confidence they need to move forward with their claims. If you are searching for legal representation in Huntington Park or the surrounding areas, please schedule a consultation with us. To do so, contact Canlas Law Group today.