Carson Workers' Compensation Attorney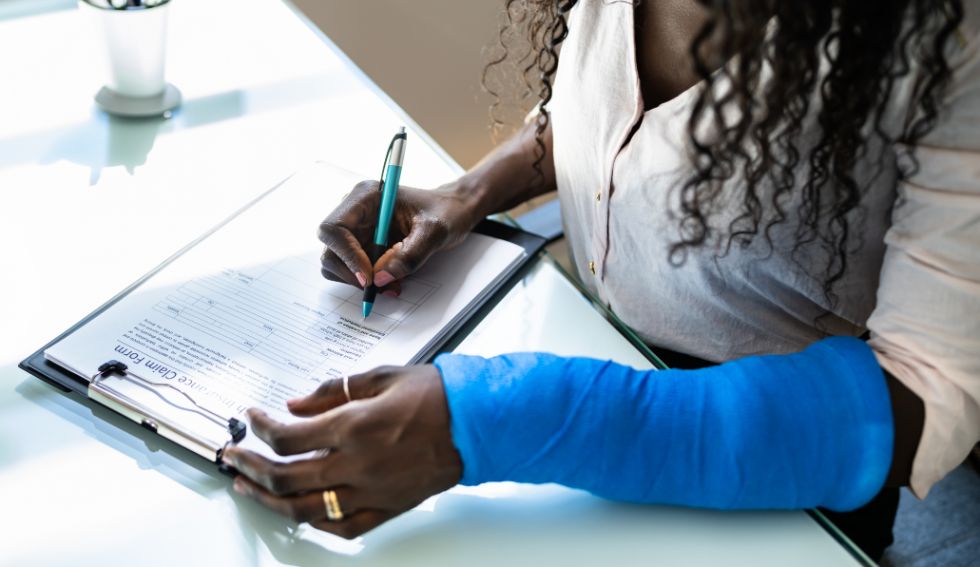 Almost every worker in Carson and surrounding communities of California can file a claim for workers' compensation benefits if they are injured while working. State law requires almost every employer to have workers' compensation insurance coverage, and this coverage applies to any injury that occurs when an employee is performing their job. If you were recently hurt at work in Carson or if you are caring for a loved one injured at work, you need legal counsel you can trust to guide you through the process of obtaining the benefits you legally deserve.
Legal Representation for Workers' Compensation Cases in Carson
An experienced Carson workers' compensation attorney can help complete the claim filing process in an efficient manner, meeting all procedural requirements and gathering the documentation you need to submit to the insurance carrier. The workers' compensation claim filing process may seem like filing an insurance claim in Carson, but you face the added challenge of your employer's participation in the process, and dealing with any insurance carrier can be more difficult than you initially expected.
The Canlas Law Group is a seasoned team of attorneys with the experience necessary to handle the toughest workers' compensation claims. Throughout the years of our firm's operation, we have assisted many past clients with their claims for workers' compensation benefits, and we know what challenges you are likely to encounter as you seek the benefits you are legally allowed to claim for the injury. Whatever your case entails, you have the greatest chance of maximizing your compensation when you hire legal counsel you can trust.
How to File Your Workers' Compensation Claim in Carson
California law imposes strict responsibilities on both injured workers and their employers when it comes to claims for workers' compensation benefits. After you are hurt at work, the injury should be reported immediately, and you should ask for the materials needed to file your claim. You technically have a one-year statute of limitations in which to make a workers' compensation claim; however, it is always preferable to file the claim as soon as possible after your injury. This will streamline the claim filing process significantly and prevent the insurance carrier from doubting your claim because of the time it took you to file it.
Your employer's responsibilities include creating a formal incident report of your accident, providing you with the forms needed to file your claim for benefits, and refraining from any retaliatory actions against you for a claim filed in good faith. Employers pay insurance premiums for their workers' compensation coverage just like any other insurance, and the more claims are filed, the more it costs an employer to maintain their coverage. Unfortunately, some employers engage in illegal retaliation against employees who request to file workers' compensation claims. Your Carson workers' compensation attorney can help address any such issues that arise with your claim.
Most injured workers will have to submit to medical evaluations for their workers' compensation claims. Their employer will give them the names of the doctors who can perform medical evaluations that insurance carriers require to determine eligibility for benefits. You can see whatever doctor you would like during an emergency, but you should prepare for a workers' compensation physician evaluation as part of your claim process after your condition stabilizes. This doctor will assign a disability rating according to the seriousness of your injury. The higher your rating, the more you can receive in benefits.
Benefits You May Receive Through Workers' Compensation in Carson
Most injured workers in Carson and surrounding areas will receive two sorts of compensation for their work injury claims. First, the insurance carrier will cover any medical expenses they incur for the treatment of their injuries. The insurance company should pay for both immediate and future medical treatment costs related to the injury to help the claimant achieve maximum medical improvement.
Second, a workers' compensation claim is likely to yield compensation for lost income in the form of disability benefits payments weekly. If a claimant can go back to work but cannot earn what they did before their injury, they may qualify for partial disability benefits to offset the difference in their earning power. If they cannot work at all because of their injury, the insurance company may award them total disability benefits. These are usually paid at a rate of about 67% of the claimant's average weekly wage and may be paid for 104 weeks. Permanent disability designation and benefits are awarded rarely and only to workers with catastrophic injuries that completely prevent them from working at all in the future.
Your Carson workers' compensation attorney can not only assist you with maximizing the benefits you receive from your firm's insurance carrier but also help explore additional avenues of legal recourse. You usually cannot make a civil suit against your employer for a work injury except under specific conditions, but you could file for a third-party personal injury claim if someone outside work injured you. Ultimately, every injured worker in Carson will face unique challenges in their recovery efforts, and having experienced legal counsel is an invaluable asset for any injured worker.
The Canlas Law Group can assist you with every phase of your recovery efforts after a workplace injury. The sooner you reach out to our team, the sooner we can start guiding you toward the recovery you legally deserve for your work injury. We have helped many past clients through the workers' compensation claim filing process, and we are ready to leverage this experience for you.
FAQs About Carson, CA Worker Compensation Laws
How Do I Settle a Workers' Compensation Case in Carson?
The workers' compensation claim filing process is like filing any other type of insurance claim. However, you must contend with your employer's part in the process and the same issues you may face when dealing with any other insurance carrier. Your Carson workers' compensation attorney can facilitate your claim filing process, resolving any disputes that arise and helping you recover as much as possible in benefits for the injury. Ideally, it should only take a few weeks at most to receive a settlement offer from the insurance carrier.
How Much Can I Get in Workers' Compensation Benefits?
A successful workers' compensation claim typically yields two sorts of compensation. First, the insurance company will pay for any and all medical care the claimant needs to reach maximum recovery from their injury. Second, the claimant will receive disability benefits reflecting their diminished earning capacity. The exact value of a workers' compensation claim hinges on the severity of the claimant's injuries, how long they won't be able to work, and how much they earned per week in the year before their injury.
Can I Sue for a Workplace Injury in Carson?
If your employer has workers' compensation insurance as required by California law, you usually cannot file a civil claim against them for the injury. However, if the business you work for caused the injury intentionally or did not enforce applicable workplace safety regulations, the issue changes. When this lack of non-enforcement causes an injury or if they do not have appropriate insurance coverage as required by law, you can file a civil suit against them. If a third party injures you, you can file a claim for benefits and then pursue a third-party personal injury case against the at-fault party to recover recompense for your pain and suffering and other losses not covered by workers' compensation insurance.
How Long Can I Remain on Workers' Compensation?
California's workers' compensation laws typically limit disability benefits to 104 weekly payments, but these payments need not be paid consecutively. You can customize your benefits payments to spread out over a maximum of a five-year period if you choose. Your Carson workers' compensation attorney can assist you in determining what type of benefits payment schedule would suit your needs.
What Does It Cost to Hire a Carson Workers' Compensation Attorney?
You do not need to worry about taking on an even greater economic burden by hiring a Carson workers' compensation attorney to represent you. When you choose the Canlas Law Group to handle your workers' compensation case, we will take a contingency fee as our payment only if we win the case. This means you will only part with a percentage of the total we recover for you, but only if we win. If we cannot obtain compensation for you for any reason, you pay nothing at all, so there is no risk to you by hiring our firm to represent you.
Contact Us Today
The Canlas Law Group has the experience, resources, and professional skills you need to recover as fully as possible from your work injury in Carson. Our firm has successfully represented many past clients in a wide range of workers' compensation cases, and we know how to help you reach optimal results in your recovery efforts. If you want to explore your options for legal recourse after a work injury, contact us today to schedule your free consultation with a Carson workers' compensation attorney.