Los Alamitos Workers' Compensation Attorney
If you have been injured on the job, you may wonder what your next steps should be. You may be entitled to earn workers' compensation benefits, which can help you cover lost wages and medical expenses while you cannot work. But filing an official claim can be complicated, and navigating the legal system can be daunting. That is where a workers' compensation lawyer comes in. A good lawyer takes the time to help you understand your rights and guide you through the process of filing a claim. They will also represent you in court if necessary and fight for the benefits you deserve. This is the key to getting back on your feet after this difficult time.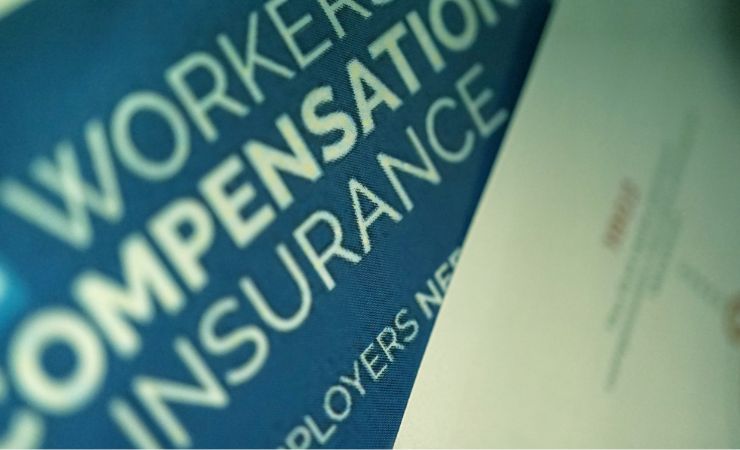 Proudly Serving Workers' Compensation Claims in Orange County
At Canlas Law Group, we understand how a work injury can impact your life. We have seen firsthand the financial and emotional toll that an injury can take on a family. That is why we are dedicated to earning clients the benefits they need to get back on their feet. We will work tirelessly to build a robust case on your behalf and get you the best possible outcome. You should not have to face this alone. Contact us today for a free consultation with a knowledgeable workers' compensation attorney in Los Alamitos.
What Is Workers' Compensation?
Workers' compensation is a state-mandated compensation program that provides financial benefits to employees who face injuries on the job. Benefits include medical expenses, lost wages, and disability payments. In California, most employers are required to carry this offering. This means that if you are injured at work, you should be able to file a claim and receive benefits from your employer's workers' compensation policy as a protective measure.
What Are Common Job-Related Injuries?
Many different types of injuries can occur in the workplace and stop you from being able to work. Some of the most common include:
Slips, Trips, and Falls: These accidents can occur anywhere, but are especially common in workplaces that involve above-average walking or standing, such as factories, restaurants, and construction sites. Manipulated floors, cluttered walkways, and poor lighting can all contribute to these accidents.
Repetitive Motion Injuries: These injuries are caused by performing the same motion repeatedly. They are common in office settings, where employees are typing or clicking on a computer all day. But they can also occur in other workplaces, such as factories or warehouses.
Motor Vehicle Accidents: If you are required to drive for your job, you are at risk of being involved in a motor vehicle accident. This could happen if you are driving a company car, making deliveries, or traveling to meet clients.
Falling Objects: If you work in a warehouse or construction site, you could be injured by a falling object. Boxes, tools, and other items that are not properly secured could fall and hit you, causing severe injuries.
Hazardous Materials: If you work with hazardous materials, you risk exposure to harmful chemicals or substances. This could include cleaning products, pesticides, and asbestos. These materials can cause serious health problems in the short and long terms.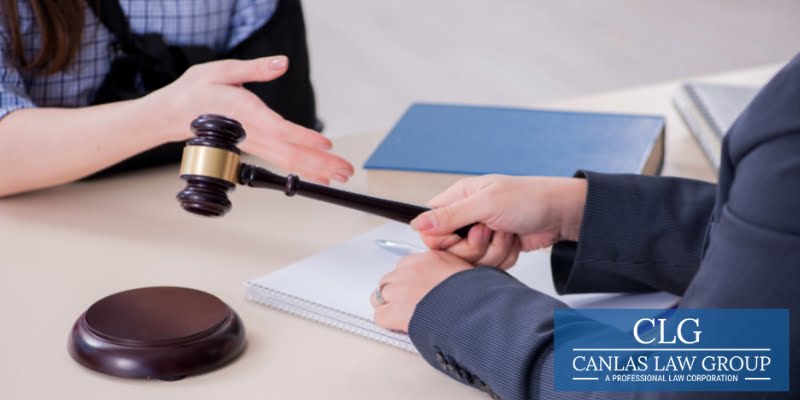 FAQs About Los Alamitos Workers' Compensation Law
What Is the Average Workers' Compensation Settlement in California?
The average workers' compensation settlement in California falls between $2,000 and $20,000. The final settlement is based on the severity and type of injury, as well as the length of time the employee cannot work. The more severe the injury, the higher the settlement is likely to compensate for lost wages and medical bills.
How Long Does It Take To Reach a Settlement After a Deposition?
The time it takes to settle a workers' compensation case after deposition varies depending on the circumstances. Generally, if both parties agree, the settlement could be reached within a few weeks. However, if there is disagreement or complex issues are involved, it could take months or even years to settle. Factors that impact timelines include the severity of the injury, whether there is a dispute over fault, and how much money is being sought in the settlement.
Is There a Time Limit for Reporting an Accident at Work?
In California, you have 30 days from the date of the accident to report it to your employer. If you do not report the accident within that time frame, you could lose your right to workers' compensation benefits. Immediate action is important to protect your rights and to ensure that you get the benefits you are entitled to.
Do I Need a Lawyer for Workers' Compensation?
You are not required to have a personal injury attorney for workers' compensation in Los Alamitos, but it is highly recommended. The workers' compensation system is complex, leaving the average layperson at a disadvantage. A lawyer can help you navigate the system, build a strong case, and fight for the maximum benefits you are entitled to. This avoids the prominent risk of being taken advantage of or getting less than you deserve when self-representing.
How Much Does a Workers' Compensation Lawyer Cost?
The cost of a workers' compensation lawyer varies depending on the firm and the case. Some lawyers may charge by the hour, while others work on a contingency basis. This means that they only get paid if you win your case. In most cases, the lawyer's fee will come out of the settlement or award you receive. With an array of options available, you can find a lawyer that fits both your needs and budget. The best way to determine the cost is to schedule a consultation with a workers' compensation lawyer and ask about their fees.
Contact a Workers Compensation Attorney at Canlas Law Group Today
The experienced workers' compensation lawyers at Canlas Law Group are here to help you get the benefits you deserve. We have a deep understanding of the workers' compensation system and will fight to get you the maximum settlement possible. Our history of success speaks for itself, with numerous positive reviews from satisfied clients that attribute their success to our hard work and dedication. We deeply believe that every injured worker deserves high-quality legal representation, which is why we offer free consultations. There is no obligation to use our services after the consultation, so you have nothing to lose. Schedule your free consultation today. We look forward to speaking with you.