Los Angeles Wage and Hour Attorney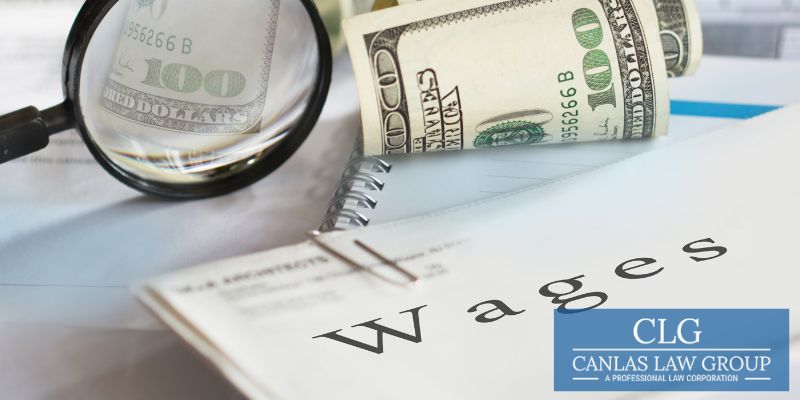 If you think your California employer is cheating you out of the full amount of wages, salary or other compensation you have earned, Canlas Law Group, APLC, in Cerritos has the experience you need to fight for your financial rights.
California employers are required to follow a set of state and federal wage and hour laws. Most employees are unaware of what their rights are in the workplace. We often see employers take advantage of their employees' lack of knowledge and disregard these laws to save money. This is an unfair labor practice and employees are the ones burdened with these costs in the form of lower wages, fewer benefits, diminished health, and reduced working conditions.
Overtime Compensation
Overtime compensation or pay is not a privilege. It is a right, in certain circumstances, under both federal and California law. The law provides when and how workers are entitled to overtime compensation:
One and a half times the regular rate of pay for any hours worked over 40 hours in a week
One and a half times the regular rate of pay for any hours over eight hours in one day
Double the regular rate of pay when working more than 12 hours in one day
Meal Breaks
Anytime an employee works more than five hours, he or she is entitled to a 30-minute unpaid meal break. During this time, the employee is to be relieved of all duties and is free to leave the premises. For a violation of this law, the employee is entitled to be paid for the missed break plus a premium of one hour of pay at the regular rate. Every day the employee misses a meal break counts as a separate violation of the law.
The meal break should be taken within the first five hours of work, and it is the employer's responsibility to see to it that the meal break is taken on time. An employee may waive the right to a meal break if the worker so chooses, but only if the shift does not last longer than six hours. Moreover, a second meal period is also required if the shift exceeds ten hours.
Rest Periods
For every four hours on the clock, an employee is entitled to a ten minute paid break. As much as practicable, the break should be given in the middle of the four hour period (after two hours of work). So, an employee who works an eight-hour shift is entitled to two paid ten-minute rest breaks and one thirty-minute unpaid meal period. As with meal breaks, the penalty for not giving a rest period is that the employee is owed one hour of pay for every day a break is denied.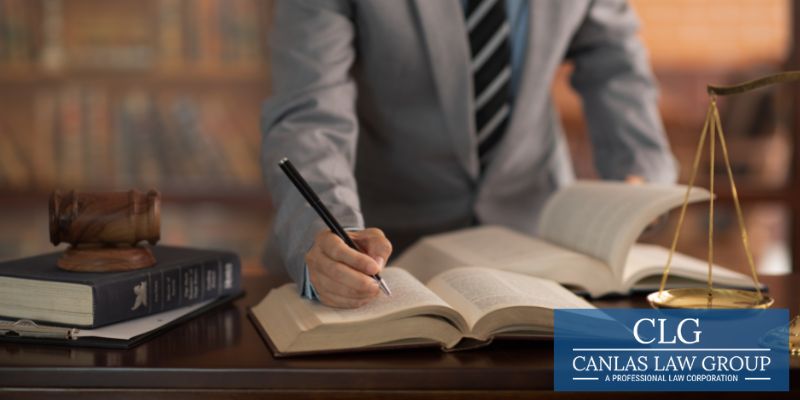 Reimbursement for Unpaid Wages & Business Expenses
California Labor Code Section 2802 requires an employer to reimburse an employee for all necessary expenses or losses incurred in direct consequence of the discharge of his or her duties, including driving expenses and cell phone use. The law further provides that the penalty for failing to reimburse an employee includes liability for the expenses plus interest, as well as attorney fees and costs incurred in obtaining reimbursement. Employees can recover up to four years of un-reimbursed expenses.
In most cases, expenses can be easily calculated. However, driving expenses take in more than just gas and include items such as insurance, maintenance, and repairs. There are several different ways in which an employee may be reimbursed for driving expenses:
Mileage Reimbursement Method – The employer reimburses the employee for miles traveled based on an agreed-upon rate. The standard rate used is the mileage rate established by the Internal Revenue Service (IRS). The IRS rate changes periodically; as of January 2017, it is 53.5 cents per mile.
Actual Expense Method – Under this method, the employer looks at each and every expense, including fuel, maintenance, repairs, insurance, registration, and depreciation.
Lump-Sum Method – Under this method, the employer pays a fixed amount based on the employee's job duties, including the number of miles the employee typically drives in performing those duties. This amount can be added to the employee's base salary, so long as it is still distinguishable from the salary amount. Also, the amount must be sufficient to fully reimburse for actual expenses, and must at least equal the amount under the mileage reimbursement method.
An employee is entitled to be reimbursed for all driving expenses incurred as part of the job, except for the commute to and from work. Similarly, a salesperson is not reimbursed for traveling from home to the first sales call, or from the last call of the day to home, but can receive reimbursement for all trips and stops in between.
Prevailing Wage Law
Do you work in construction? Are you being paid what you are legally guaranteed? If you work in construction that is being funded completely or partially by government money, then by law you are required to be paid the prevailing wage in California. The prevailing wage is similar to the minimum wage but is specifically for construction workers who are working on public works projects. It is a legally required hourly minimum wage that your employer must pay you.
This law prevents employers from winning contracts because they are underpaying their workers. Everyone who bids for the job must at least pay employees the same minimum hourly rate. There is a specific payment amount that is legally required based on the type of work being performed.
Paid Sick Leave
Beginning July 1, 2015, California requires all employers to offer a minimum amount of paid sick leave to employees each year—usually, 1 hour for every 30 hours worked. This means employers must keep track of how much sick leave employees have accrued, report their balance every pay period, and pay employees for sick leave that's within their balance.
If you feel your employer in Southern California imposes unfair labor practices or has violated wage and hour laws, talk to an attorney at Canlas Law Group, right away. We represent clients in Los Angeles County, Orange County, San Bernardino County and those throughout Southern California.
Free Consultation • You Pay No Retainer Or Attorneys' Fees
We handle all employment litigation cases on a contingency-fee basis. You pay nothing upfront. We even offer a free consultation to review your case and explain the process for recovering compensation.
Call us at 323-888-4325 or contact us by email today.