Los Angeles Workplace Injury Attorney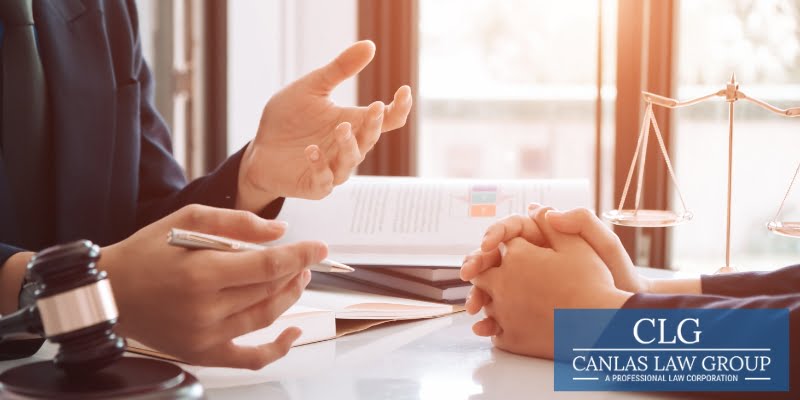 Workplace injuries can occur in several ways. While some workers suffer acute injuries from dangerous workplace conditions, others may develop medical complications due to repetitive trauma from their work duties. A repetitive trauma injury is any injury, physical or mental, that develops due to performing the same job tasks every day over an extended period of time.
Some examples include:
Warehouse worker develops pain in their low back, shoulders, and hands from picking, packing, and lifting boxes daily.
An office worker develops pain in both wrists from daily repetitive typing in a non-ergonomic workstation.
A security guard develops pain in their knees from walking stairs and uneven ground on a repetitive basis.
A factory worker develops breathing problems from exposure to fumes from toxic chemicals.
A truck driver develops low back, knee, and ankle pain from performing long haul deliveries and climbing in and out of their truck.
A waitress develops pain in her arms, shoulders, and knee from serving customers.
A police officer develops a low back injury from continued use of a duty belt that includes a gun, handcuffs, baton, and other work-related elements.
A maintenance worker develops pain in the elbows and shoulders from cleaning and maintaining offices.
An agricultural worker develops skin cancer from daily sun exposure while picking and packing fruits and vegetables.
When most people think of workplace injuries, they imagine construction accidents and serious acute injuries. However, the reality is that many workers' compensation claims in California are repetitive trauma injuries. While these injuries may not seem severe compared to some acute workplace injuries, they can still be incredibly painful and debilitating and may require surgery or substantial medical treatment.
Representing Los Angeles, CA, Victims of Repetitive Trauma Injuries From Work
If you or a loved one has developed any repetitive trauma injury from your job duties, you can claim workers' compensation benefits in California. Every California employer is legally required to carry workers' compensation insurance. Therefore, when an employee develops a repetitive trauma injury, they should notify their supervisor immediately to start the claim process. Unfortunately, many people who suffer repetitive trauma injuries have significant difficulties securing the benefits they deserve. Employers typically doubt the validity of repetitive trauma injuries and contend that there is no medical evidence that the injury was caused by work.
The Canlas Law Group has extensive experience representing Los Angeles, CA, clients in a wide variety of workers' compensation claims, including trauma injuries. If you developed carpal tunnel syndrome, soft tissue damage, back injury, or any other type of physical or mental injury because of your job duties, a Los Angeles workplace injury attorney is the ideal resource to consult when it comes to securing workers' compensation benefits.
Why Do I Need a Los Angeles Workplace Injury Attorney?
You might think that if it is obvious your repetitive trauma injury occurred from the job duties that you would have minimal trouble securing the workers' compensation benefits you deserve. Unfortunately, the workers' compensation claim process is not easy to navigate. Many claimants encounter resistance or even outright retaliation from their employers.
An experienced Los Angeles workplace injury lawyer is the best resource to consult if you are unsure how to approach the workers' compensation claim process. The Canlas Law Group has the resources and experience to guide you through the most challenging workers' compensation claims. Repetitive trauma injury claims are particularly challenging for many reasons. For example, some claimants may have trouble proving their conditions were directly caused by their job duties, while others may be unable to secure the full scope of benefits they need to recover.
If you or a loved one is struggling with a repetitive trauma injury from job duties, an experienced Los Angeles workplace injury attorney can guide you through the workers' compensation claim process.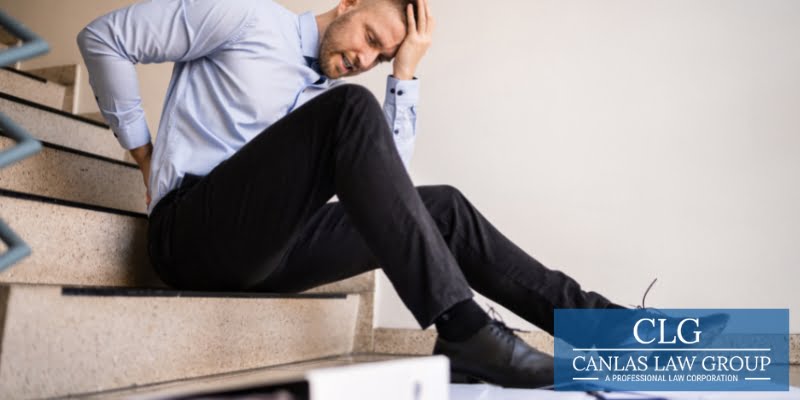 What to Expect in a Workers' Compensation Claim for Repetitive Trauma Injury
If you believe you have a work-related repetitive trauma injury, you need to report your injury to your supervisor as soon as possible. This is easier to address for acute injuries that happen suddenly and cause obvious effects. However, when it comes to repetitive trauma injuries, the symptoms of these injuries can take time to manifest. As a result, the worker may suffer their symptoms for a while until they worsen and eventually interfere with their ability to perform their job duties. Once you have discovered symptoms of a repetitive trauma injury that interfere with your ability to do your job efficiently, you should notify your employer.
Once you report your injury, your supervisor should provide you with the forms you need to file a workers' compensation claim. You should receive a claim form that you will need to file with the California DWC, as well as a list of the local physicians you can visit for a medical examination. To file a claim for workers' compensation benefits, you must receive a disability rating from an approved physician. The workers' compensation doctor will examine your symptoms and assign a disability rating based on the severity of those symptoms and the likelihood of them interfering with your ability to do your job.
After obtaining your disability rating, you can submit your claim forms to the DWC for review. At this point, the DWC may request additional information, and it's possible to experience other administrative delays with your claim. A Los Angeles workplace injury lawyer can help you minimize the chance of receiving an unfair denial of your claim from the DWC and help you gather any supporting documentation you will need to prove your claim.
What Do Workers' Compensation Benefits Include?
Some repetitive trauma injuries may require acute medical treatment, such as surgical correction for damaged soft tissues or nerve injury. Other repetitive trauma injuries may only qualify for symptom management. Workers' compensation benefits typically include medical expense coverage and disability benefits while the claimant cannot work. If your repetitive trauma injury requires any intensive medical treatment, workers' compensation will cover these costs. If your condition requires ongoing symptom management with therapy or medication, workers' compensation should also cover these costs.
Temporary disability benefits are awarded when a claimant needs time to recover from their injury before returning to their job duties. The injured worker can receive up to two-thirds of their average weekly wages for up to 104 weeks or until they can resume working. If a repetitive trauma injury prevents the claimant from resuming their previous duties, they may need to take alternative work that does not pay as much as their previous position. Partial disability benefits can come into play in this situation, helping the employee make up the difference in pay. Permanent disability benefits are also available if the injured worker suffers a permanently disabling condition.
Ultimately, any repetitive trauma injury from work is likely to pose long-term challenges to the victim and their family. It's natural to be uncertain and distressed in this situation, and an experienced Los Angeles workplace injury attorney can provide reassurance when you need it most. If you are ready to work with an experienced legal team to navigate your workers' compensation claim, contact the Canlas Law Group today to schedule a case review with our firm.