Los Angeles Employment Law Attorney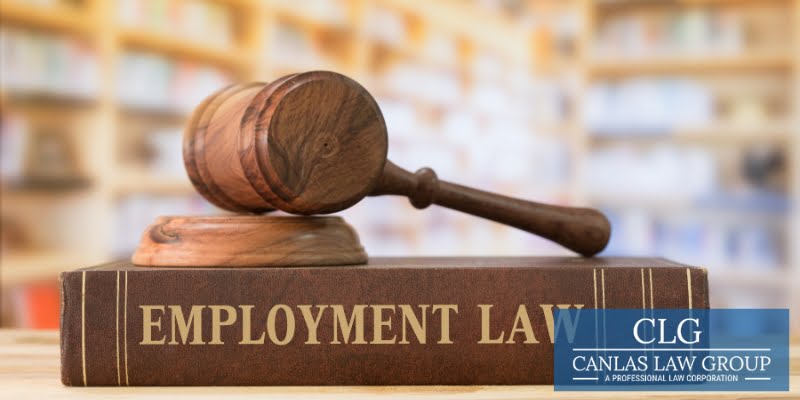 Every American employee has various legal rights they should know. Unfortunately, many employees in California are exploited or mistreated by their employers, sometimes resulting in significant amounts of lost income, emotional distress, and other damages. Employment law is the branch of law that applies to disputes between employees and employers. There are many types of employment disputes any worker might face. The team at the Canlas Law Group can provide the professional legal counsel you need when you've encountered a legal issue regarding your employment.
Representing Los Angeles, CA, Clients in Employment Disputes
The Canlas Law Group strives to provide client-focused and responsive legal representation to every client we represent in Los Angeles, CA. Our team has extensive experience handling a wide range of employment disputes, including wrongful termination, unlawful discrimination, sexual harassment, workers' compensationwage and hour, and social security disability cases. If you or a loved one has recently encountered any type of legal problem regarding your employer, your workplace, or an injury sustained at work, we can help.
Why Should I Hire a Los Angeles Employment Attorney?
If you work in Los Angeles, you have employment rights enforced at both the state and federal levels. Unfortunately, most employees are unaware of all the legal protections afforded to them or how to exercise their rights in their workplaces. As a result, many people face months or even years of abuse and exploitation at work, while others are wrongfully denied fair compensation for workplace injuries and other damages caused by their employers' actions.
Even if you believe you can manage your employment case on your own, it is always best to have reliable legal counsel on your side. Your legal team can help you explore all the legal options available to you regarding an employment dispute in Los Angeles. The Canlas Law Group offers extensive legal services to hold exploitative and abusive employers accountable for illegal and unethical treatment of employees. If you have suffered losses or endured undue hardship due to your employer's actions, our team will help you determine your best options for legal recourse.
Types of Employment Cases We Handle
If you face any employment dispute in Los Angeles, hiring a Los Angeles employment lawyer who has substantial experience handling cases like yours is crucial. The Canlas Law Group has years of experience representing clients in a wide range of employment disputes, including:
Workers' compensation claims. If you are injured at work in California, you have the right to file a workers' compensation claim to recover medical expenses and lost income while you recover from your injury. Our team can assist you in filing your workers' compensation claim or hold an employer accountable if they interfere with your claim or do not have workers' compensation insurance.
Workplace harassment and discrimination claims. The Equal Employment Opportunity Commission (EEOC) of the United States is the federal agency responsible for enforcing anti-harassment and anti-discrimination laws throughout the US. If you experienced any harassment in your workplace or believe an employer has discriminated against you based on age, race, sex, religion, or another protected personal quality, you may have grounds for an unlawful discrimination claim. Our team will assist you in filing your claim and hold your employer accountable.
Social Security Disability claims. Some individuals qualify to claim benefits from the Social Security Administration (SSA) for disabilities they developed from working. However, navigating the SSA claim processes and coordinating Social Security Disability benefits with other government benefits programs can be challenging without legal counsel on your side.
Wrongful termination. Employers have broad leeway to hire and fire employees under California's at-will employment law, but they cannot fire employees for illegal reasons. Canlas Law Group can help you determine whether a recent firing was lawful, and if not, we will assist you in filing a wrongful termination claim against your employer.
Canlas Law Group believes in client-focused and compassionate legal counsel in every case we accept. However, we understand that your situation is challenging, and you may not know the legal options available to you or how to navigate state and federal employment laws.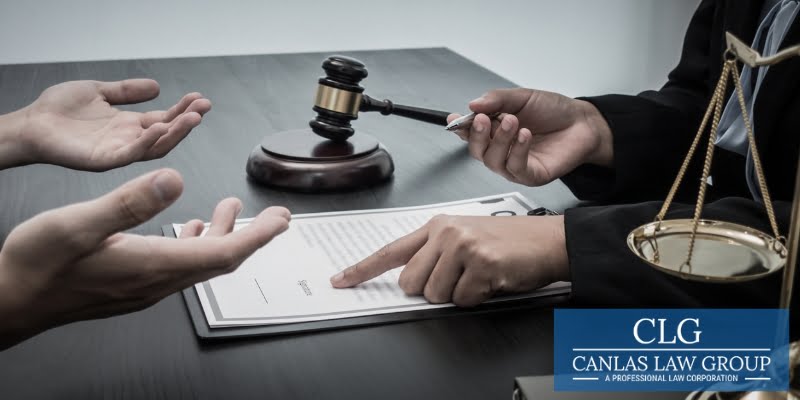 What to Expect From Your Employment Law Attorney in Los Angeles, CA
When you choose Canlas Law Group to represent you in an employment dispute, you can expect personalized representation through every phase of your case. We'll take time to learn as much as possible about your experience and help you explore the full scope of your options. As a result, it's common for our clients to discover they have many more options for legal recourse than they initially expected once they secure our representation.
Many employment disputes, especially those concerning harassment, discrimination, and wrongful termination, will likely require you to file a claim with the EEOC. Unfortunately, you cannot directly sue an employer for these violations of employment law. Instead, the EEOC must examine your claim to determine if you have grounds for legal recourse. If they approve your claim, you'll receive a Notice of Right to Sue that allows you to proceed with a civil claim against your employer. Again, the team at Canlas Law Group can guide you through the EEOC claim process with confidence.
In the event that you need help with a workers' compensation claim or are wrongfully denied workers' compensation benefits in Los Angeles County, we can help with these situations as well. In addition, whether you need assistance filing your initial claim or an appeal, or if you have encountered illegal resistance from your employer, we will help you determine your best available legal solutions.
Some employment disputes can yield significant compensation for the plaintiff. For example, depending on the scope of your experiences, you may be entitled to recover lost income, lost benefits, reinstatement to a previous position, or compensation for the emotional distress you experienced. Ultimately, every employment dispute is unique, and you need legal counsel and support you can trust to navigate the situation successfully. If you are ready to explore your legal options with the help of a responsive and experienced Los Angeles employment attorney, contact Canlas Law Group today to schedule your consultation.