Los Angeles Social Security Disability Attorney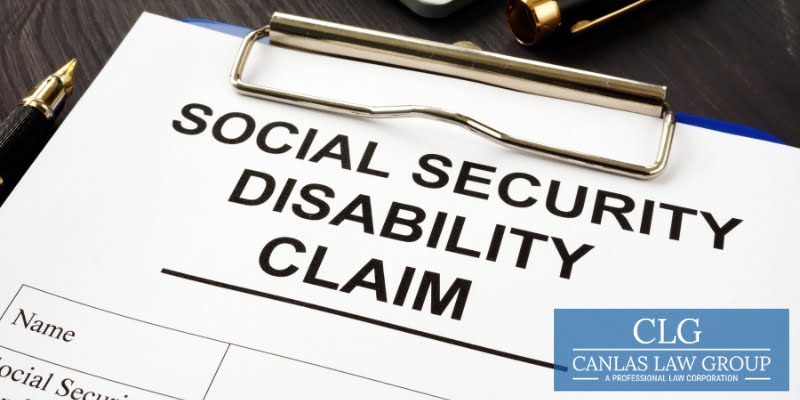 The Social Security Administration (SSA) of the United States is responsible for deciding claims for Social Security disability benefits and paying benefits to qualified claimants. The purpose of Social Security disability benefits is to provide monetary benefits to those who qualify and are no longer able to work due to permanent disability. Many people who qualify for workers' compensation benefits in California may also qualify for Social Security benefits.
Legal Representation for Los Angeles, CA, Social Security Disability Claims
The Canlas Law Group can provide the legal representation and ongoing support you may need if you intend to claim Social Security Disability Insurance (SSDI). These benefits are only available to those with permanent disabilities that prevent them from working for more than one year. In addition, the claimant must have earned Social Security work credits prior to their injury. We understand the frustration that many disabled claimants experience when they attempt to navigate the complex Social Security disability claim process. The majority of claims are denied. Our goal is to guide you through this process as efficiently as possible and maximize your benefits.
Why Should I Hire a Los Angeles Social Security Disability Attorney?
The SSDI system is complex, and the SSA is very strict when it comes to qualifying for benefits. To qualify to claim SSDI in Los Angeles, the actual process of filing your claim and providing all of the supplemental information the SSA will demand for your claim can be incredibly difficult. In addition, if you are already struggling with a permanent disability from a workplace injury, you are likely suffering additional economic strain.
An experienced Los Angeles Social Security Disability lawyer can provide the support and guidance you need to obtain the benefits you deserve. You can rely on your legal team to assist you in completing your claim forms and provide all the information necessary to support your claim, including filing your appeals through the reconsideration, hearing, and appeals council review.
How Do I Qualify for SSDI?
The SSA is very strict when it comes to distributing SSDI benefits. If you have suffered an injury at work that resulted in you being unable to work any job or earn income for 12 months, you likely qualify to claim SSDI benefits. There are five main criteria the SSA will evaluate in reviewing a claim for SSDI:
The claimant must be unable to work. However, if they can earn more than $1,350 per month (or $2,260 for the blind), the SSA does not consider them to have a qualifying disability.
The claimant's condition must significantly reduce their ability to perform basic job duties. "Basic" work-related activities generally include sitting, standing, walking, lifting, and remembering basic information.
The claimant must have a qualifying condition. The SSA maintains a comprehensive list of all the known medical conditions that usually qualify for SSDI benefits. In addition, some individuals may qualify for Compassionate Allowances that provide benefits as soon as a diagnosis is confirmed. The SSA also employs a Quick Disability Determination system to prioritize claims that are most likely to qualify for benefits.
The claimant's disabling condition must prevent them from resuming their previous job. If you develop a disability that completely prevents you from resuming your prior job duties, you may likely qualify to claim SSDI benefits.
The claimant must be unable to perform alternative work. The SSA will review the claimant's work history, education, and alternative work experience to determine if there are jobs they can perform in the national economy with their current disability.
You will likely require extensive medical records and other documentation to prove your eligibility for SSDI benefits with these five criteria. Additionally, the SSA recognizes a few exceptional cases, specifically severe disabilities, claims from the spouses of the disabled, children with disabilities, and veterans who developed disabilities from their time in the armed services.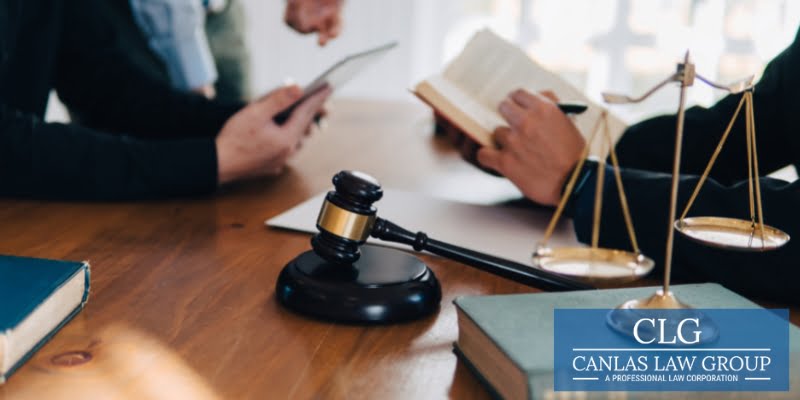 Other Factors That Influence SSDI Eligibility
Beyond the aforementioned qualification terms, claimants seeking SSDI benefits may also potentially contend with other factors that will influence the SSA's determination of their claim. Specifically, these factors include Social Security work credits and other benefits programs. For example, anyone who works for an employer or in a self-employed capacity can earn up to four work credits per year through the Social Security system. Therefore, if you intend to claim SSDI benefits, you must have a record of an appropriate number of work credits.
SSDI is also likely to fluctuate if you receive any other government benefits related to your disability. Most commonly, workers' compensation benefits will influence the SSA's determination. For example, if you claimed workers' compensation benefits in California and qualified to receive permanent disability benefits, you could receive up to two-thirds of your average weekly wages for the foreseeable future. As a result, you may still qualify for SSDI, but the SSA will factor your workers' compensation benefits into your determination. If you receive total disability benefits from workers' compensation and claim SSDI, the combined total of the benefits you receive each month cannot exceed 80% of your average monthly earnings before the development of your disability.
What to Expect From Your Los Angeles Social Security Disability Attorney
The Canlas Law Group understands the uncertainty and distress you are likely to experience when struggling with a disability that prevents you from working. Unfortunately, the various benefit programs available to injured workers at the state and federal levels are not as accessible as they might appear, and you're likely to need legal counsel as you navigate your claim with the SSA. Our team can assist you in completing all the necessary claim forms, gathering medical records and other documentation you need to support your claim, and representing you in any hearings you may need to attend.
Ultimately, SSDI can offer a valuable financial lifeline when your family struggles due to your disability. Our goal is to help you maximize your benefits through every program available to you. If you are ready to discuss your case with an experienced Los Angeles Social Security Disability attorney, contact the Canlas Law Group today and schedule your consultation.