Los Angeles Workplace Back Injury Attorney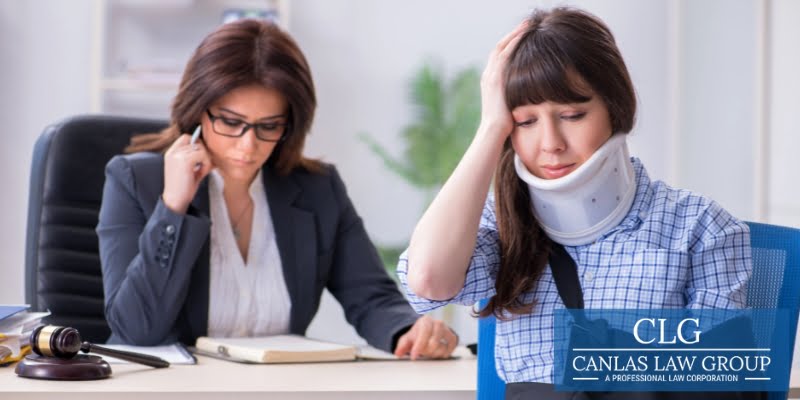 Many workers with various injuries must perform manual labor to complete their job duties. Unfortunately, lifting, carrying heavy objects, and performing various types of manual labor can easily result in serious back injuries. A back injury can involve the soft tissues of the back, the discs supporting each of the bones of the spine, or the spinal cord itself. Back injuries can be excruciating and debilitating, and many people who suffer back injuries at work cannot perform their job duties until they recover.
Legal Support for Workplace Back Injury Claims in Los Angeles, CA
If you or a family member recently suffered a back injury at work that will require extensive recovery time, call our firm. You may have grounds to file a workers' compensation claim. A Los Angeles workplace back injury attorney is a valuable asset if you are unsure how to approach the workers' compensation claim system in California. While the claim process might seem straightforward, many claimants experience many challenges and unexpected delays with their claims. The Canlas Law Group is ready to assist you in securing the workers' compensation benefits you need after a workplace back injury.
Why Do I Need a Los Angeles Workplace Back Injury Attorney?
California upholds strict laws pertaining to workers' compensation claims. Every employer must carry workers' compensation insurance, even if they have a single employee. Therefore, whether you suffered an acute back injury from overexertion or a workplace accident or you developed a back injury from repetitive trauma, you have the right to claim workers' compensation benefits to help you recover. Some of the most commonly reported back injuries that result in workers' compensation benefits include slipped and herniated discs, soft tissue damage, torn muscles and ligaments, and spinal cord injuries.
Unfortunately, the claim process is often tedious and challenging, and an injured worker is likely to need legal support as they navigate this challenging process. A Los Angeles workplace back injury lawyer can help you complete your claim forms and secure the documentation you will need to provide to the California Division of Workers' Compensation (DWC). The DWC handles all claims for workers' compensation benefits filed in California and must process every claim in good faith.
Your legal team can help with the preliminary steps of a workers' compensation claim and help you address acute issues that arise in the claim process. For example, your claim could be delayed for administrative reasons or errors in your paperwork. It's also possible for your claim to be unfairly denied or for your workers' compensation doctor to inaccurately determine the scope of your disability. Ultimately, it is much easier to approach any workers' compensation claim with confidence when you have legal representation on your side.
How Do Workers' Compensation Benefits Work in Los Angeles, California?
Workers' compensation claimants in Los Angeles can typically expect two main types of compensation from the DWC with a successful claim: medical expense coverage and disability benefits while they are unable to work. The workers' compensation insurance carrier will cover all of a claimant's medical expenses following a back injury, whether the injury requires ongoing therapy or acute medical procedures like surgery. The DWC will also use the claimant's disability rating to determine how long they can receive disability benefits.
After a workplace injury, you must see a physician approved by your employers' workers' compensation insurance carrier. While you can visit any available doctor if you need emergency care, you must see a workers' compensation doctor after you stabilize for a medical examination and disability rating. The doctor will assign you a disability rating based on the scope of your symptoms and the likelihood of you experiencing long-term medical complications from the injury.
The DWC will use your disability rating to determine what type of benefits you receive. The DWC awards temporary, partial, or permanent disability benefits. Temporary benefits are most likely when a claimant will eventually recover from their injury and return to work. Temporary disability benefits are provided when the injured worker is not able to work. These benefits will usually amount to two-thirds of the claimant's average weekly wage for up to 104 weeks until they can resume working. Partial disability benefits are likely when the claimant cannot return to their previous job but can handle the job duties of a lower-paying position. A claimant only qualifies to receive permanent disability benefits when they suffer a permanent disabling condition.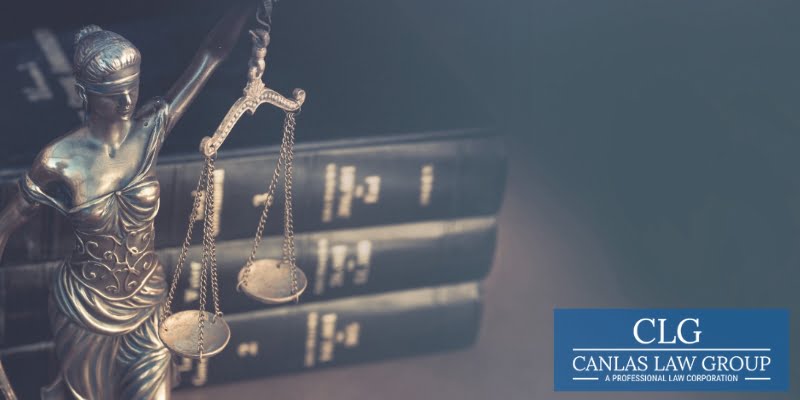 What to Expect From Your Los Angeles Workplace Back Injury Lawyer
Your workers' compensation claim may seem perfectly reasonable to you, but there is no guarantee that the workers' compensation insurance carrier will accept liability. A Los Angeles workplace back injury attorney can provide critical legal support when you need it most and advocate on your behalf. When you have legal counsel assisting you in your claim, your claim is more likely to be accepted.
If the DWC requests additional information or if there are any other issues with your claim, you can rely on your legal team to guide you through your claim proceedings. For example, you may need to attend hearings or appeal a denied claim. No matter what your situation may entail, the right attorney can make a tremendous impact on your experience with the California workers' compensation claim system.
Canlas Law Group understands how painful and debilitating a back injury can be. Whether you suffered a back injury from a sudden accident or developed a repetitive trauma injury in your back, our team can provide the comprehensive legal support you need to navigate the workers' compensation claim system with confidence. If you experience any unexpected resistance from your employer when filing your claim, we can also help you address this. Our goal is to help you maximize your benefits however possible. If you are ready to speak with a Los Angeles workplace back injury attorney about your workers' compensation claim, contact the Canlas Law Group today to schedule your consultation.