Bellflower Workplace Injury Attorney
Most companies take precautionary steps to avoid injuries in the workplace. However, despite a company's best efforts, accidents can still occur. To protect both the employer and their employees, California requires that all employers have workers' compensation insurance. If you suffer from a work-related injury, you should be able to access your employer's workers' compensation insurance to alleviate the financial burden of medical bills and other expenses.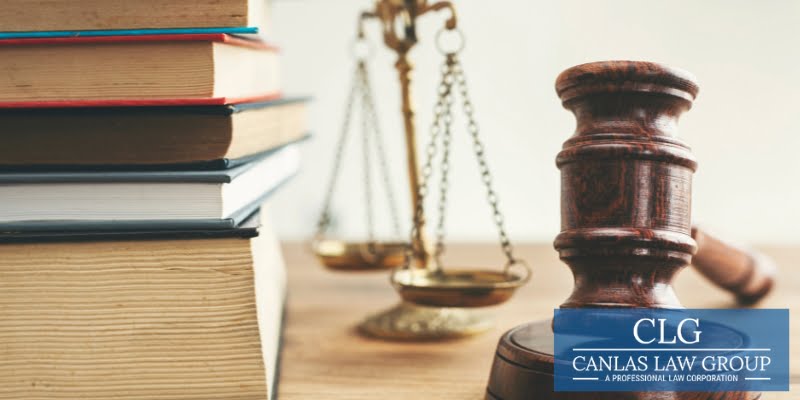 Unfortunately, many workers' compensation insurers make it difficult for employees to use the insurance their employers pay for. This leaves many employees feeling lost and helpless after a workplace injury claim. If you have been injured at work and are having a hard time receiving the compensation that you deserve, it is time to hire a workers' compensation attorney to help.
Canlas Law Group: Your Bellflower, CA Workers' Compensation Lawyers
When it comes to workers' compensation lawyers in Bellflower, our law firm is a leader in the industry. We understand Los Angeles workplace laws and can help you navigate your case if you are not getting the support that you deserve. Your employer's insurance is obligated to offer support if you get injured at work, and we are here to ensure that they uphold their side of the contract.
A work injury claim can be similar to personal injury cases, which our firm also handles. When you work with us, you can be sure that we can handle any aspect of your work injury claim, no matter what the details are. Our wide range of services allows us to offer exhaustive support for every aspect of your case.
Our clients return to us because we provide consistent, positive results for cases of all kinds. We are your best option for legal representation if you are fighting for workers' compensation.
What Is a Workers' Compensation Case?
As mentioned, workers' compensation claims occur when an employee gets hurt while at work. Just like other types of insurance, your employer pays a monthly premium. In return, the insurance company is obligated to cover damage from accidents that occur in the workplace. There are limitations to these programs, and insurance companies often try to take advantage of these limitations to avoid paying those who have been injured. When an insurance company tries to avoid paying, the injured individual may have to create a claim in order to get the compensation they need to pay medical bills.
California requires that all workplaces with one or more employees have workers' compensation insurance. This insurance should cover any incident in which an employee was acting within the scope of their employment when injured. This means that the employee was performing the requirements of their position or acting in a way that is normal for employees. For example, if you are walking to take a bathroom break and slip and break your arm, workers' compensation should cover your medical bills. Though you were not performing your job duties, going to the bathroom is within the normal scope of employment.
The only situations that workers' compensation will not cover are:
If the employee was under the influence of alcohol or drugs when the accident occurred.
If the employee was roughhousing or acting recklessly and caused the accident.
If the employee was not on company property and was off the clock when the accident occurred.
If your situation does not fit any of the above criteria and your employer's workers' compensation insurance denies your claim, you can take the insurance company to court to get the support you deserve.
Why Do I Need a Workers' Compensation Attorney?
Paying your own medical bills is a significant financial obligation that can put you in a vulnerable situation. You should not have to pay for these bills when your employer has workers' compensation insurance. However, it is difficult to enforce this standard without the help of an attorney.
Because so much money is at stake for your medical bills and care, it is important for you to seek proper legal representation. We give you the best chance of receiving the compensation that you deserve.
FAQs About Bellflower, CA Workplace Injury Law
When Should I Hire a Work Injury Lawyer?
If you have been injured in the workplace, it is beneficial to hire a work injury lawyer right away. We can help you with the entire process and contest any claim denials that the insurance company levies in your case. The longer your attorney is involved in your case, the better argument we can make in your favor.
Can I Sue My Employer for Workplace Injury in CA?
No. If your employer has workers' compensation insurance, you cannot sue them. However, you can take action against the insurance company that denied your claim. Depending on the circumstances of your accident, you may be able to create a personal injury case against a third party who caused the accident. However, you may not sue your employer.
How Long Do I Have to Sue for Work-Related Injuries in California?
One year. This is a short window but helps ensure that the evidence is fresh and reliable. As time passes, the insurance company will better be able to argue that your injury occurred elsewhere and not as a result of a workplace accident. It is best to take action right away to diminish the validity of these claims.
What Should I Do If I Am Injured on the Job in California?
If you are injured on the job, seek medical attention right away. Getting tests as soon as possible gives you more concrete evidence for your claim. You should also contact your legal representation as soon as possible so they can begin to build your case. The sooner your attorney can act, the stronger their argument can be.
Contact Canlas Law Group
If you need help with your workplace injury claim, our team is here for you. We have vast experience with workers' compensation, and we give you the best chance of getting the settlement that you deserve. For more information, please contact Canlas Law Group online today.